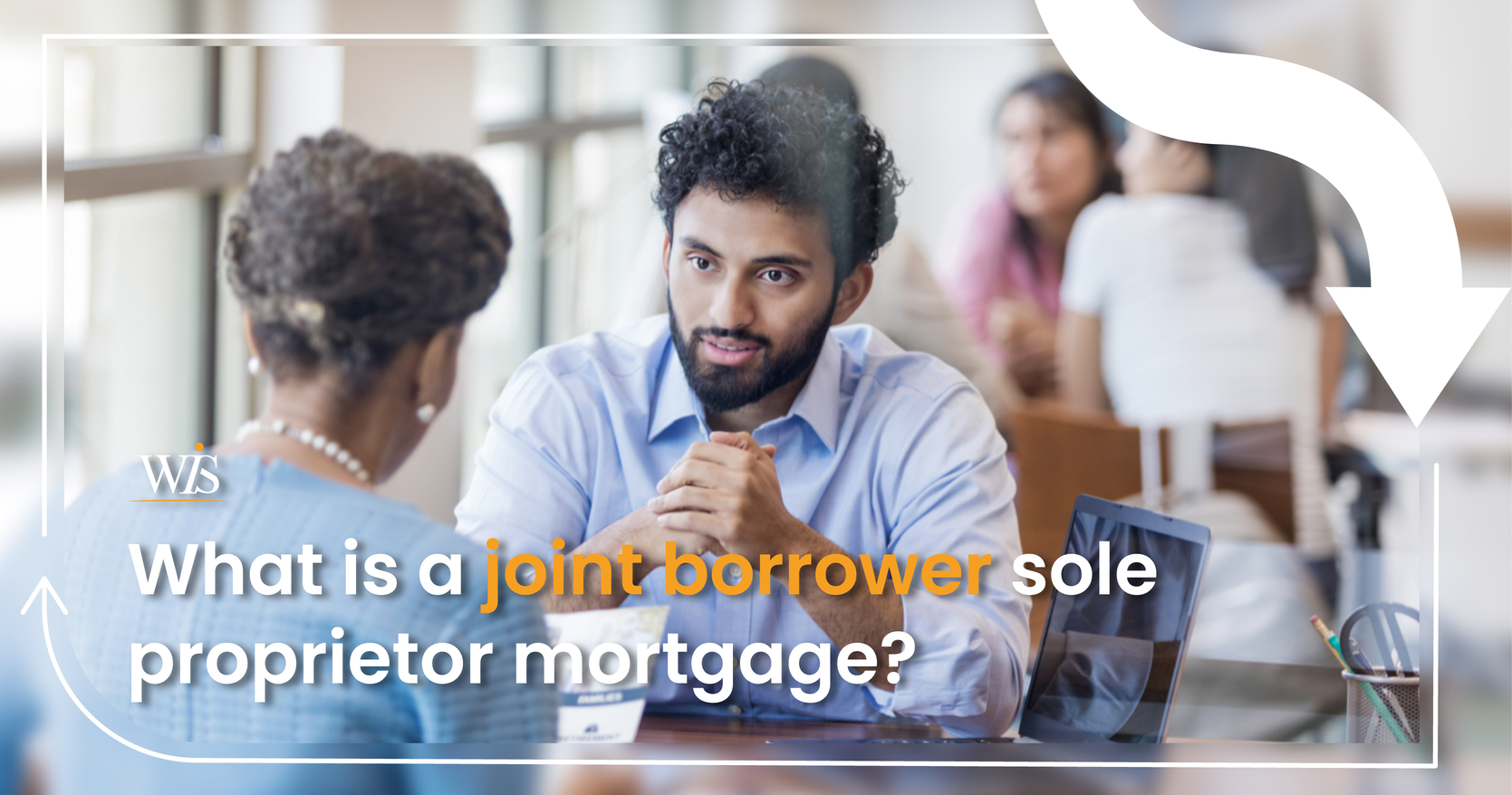 What is a joint borrower sole proprietor mortgage?
While it might sound like a mouthful, joint borrower sole proprietor mortgages, or JBSP, are straightforward and practical for a first-time buyer looking for a place they can call home.
In simple terms, a joint borrower sole proprietor mortgage lets you buy a property with the help of up to a total of four people - it could be your parents, grandparents or a friend. As a first-time buyer, you may not be able to afford a mortgage but combining applications make it easier for you to secure one. Sounds good? Let's dive in to find out the answer to 'what is joint borrower sole proprietor mortgage and how can I secure one?'
find me a mortgage
What is joint borrower sole proprietor mortgage?
A joint borrower sole proprietor mortgage allows two or more people to buy a property together, but the ownership goes to only one person.
This type of mortgage can be helpful for those who wish to help someone in the family buy a home without taking property ownership. All members in the application have joint responsibility for the mortgage payments, which minimises the risk to lenders.
Also, this joint liability means if the sole proprietor fails to make repayments, other members stated in the application are liable to cover the whole amount. Therefore, taking a JBSP mortgage with people you trust and understanding their financial prospects is essential.
The sole proprietor is the only one named in the title deed, and the borrowers have no legal claim over the property or its market value. This type of mortgage allows people to help those they care about buy a home.
Once the initial JBSP deal ends and repayments are covered, the sole proprietor can switch to a mortgage in their name.
How does a joint borrower sole proprietor mortgage work?
A joint borrower sole proprietor mortgage is similar to a standard mortgage in some ways.
All joint borrowers evaluated by the lenders, with their expenses and income, are taken into account to measure their affordability.
Joint borrowers must also meet the lenders' criteria, including age limit, creditworthiness and income. Some lenders have a JBSP limit whereby the sole proprietor should not be older than 70 years by the end of the mortgage term. Others allow up to the age of 80. So, if the mortgage term is 25 years, the sole proprietor should be below 45 or 55 years.
Also, all joint borrowers are liable for repayments, and failing to meet all rebates could affect their credit profiles.
The crucial difference with a JBSP mortgage is that only the sole proprietor owns the property deeds. The lenders always insist the sole proprietor live on the property.
This type of mortgage also has stamp duty benefits. Generally, if you are buying a property with someone who owns a home already, the purchase could attract a stamp duty of up to 3%. However, with the JBSP mortgage, the other joint borrowers are not liable for further stamp duty.
JBSP gives you more borrowing power
Generally, lenders can allow buyers to borrow between 4 and 5 times their household income. The lender will take the buyer's current outgoings, dependants and credit ratings into account.
In today's market, buyers are in unmanageable situations since housing costs are almost ten times the average income. The problem is even more prominent in expensive towns such as London, where salaries haven't kept up with rising housing costs.
By adding joint borrowers to the mortgage, a buyer is more likely to be legible for the lenders' criteria and even borrow a more significant amount.
With a JBSP mortgage, the sole proprietor will be able to manage the mortgage by themselves since a mortgage payment is significantly cheaper than paying rent and they have the joint borrowers as a backup plan in case they run into trouble.
Things to consider before taking out a JBSP mortgage
Before taking out a joint borrower sole proprietor mortgage, there are a few things you need to consider:
1. Take legal advice
Taking a mortgage is something serious, especially if you have no rights to the property. All parties involved should take legal advice. Some lenders will ask for this before going forward with the deal.
2. Make future plans
The borrowers should agree on when the non-proprietor can re-mortgage and what to do if the sole proprietor or one party can't keep up with the payments.
3. Take insurance
You can take a payment protection for your mortgage or income protection insurance to ensure payments are made in extenuating circumstances, for example, if you lose your job and can't make payments.
4. Make plans to switch your mortgage plan in future
It's good to plan how to switch your mortgage plan in every term. This could lower the payment rates if the rates are better or if your property qualifies for a lower loan-to-value ratio if its value increases.
Pros and cons of joint borrower sole proprietor mortgages
Pros of JBSP mortgages
Other parties can avoid stamp duty and capital gains: With a JBSP mortgage, the homeowner is the sole proprietor, so the other joint borrowers don't have to pay stamp duty and capital gains.
You get cheaper mortgage deals: A JBSP mortgage helps the buyer borrow more with low-interest rates. This makes repayments manageable.
You buy a property sooner: Other joint borrowers boost your mortgage income, increasing your affordability. This makes it easier for a buyer to buy a property sooner and with less deposit.
A stepping stone to independence: A JBSP mortgage is a temporary support for buyers as they slowly become property owners. When the buyer's situation (salary increment) improves, the joint borrowers can come off the mortgage.
Cons of JBSP mortgages
All borrowers will have to go through a credit check: All borrowers must pass the credit check. A joint borrower may not be eligible for a JBSP mortgage if they are overcommitted with their mortgages (if their mortgage repayments are too high compared to their income)
There could be a credit risk: All joint borrowers are liable for the mortgage payments. If one fails to pay the payments, it can affect the credit histories of those named on the mortgage plans and could lead to repossession in the worst-case scenario.
Joint borrowers don't have ownership: All those named in the mortgage application are liable for repayments but don't have any legal ownership of the property.
The age of joint borrowers could affect eligibility: If the mortgage term is 25 years, the joint borrower must be 50 to 55 years old or younger.
JBSP is the road to independence
Joint borrower sole proprietor mortgages should not be necessarily long-term but a road to total financial independence. Once you've found your footing, you can re-mortgage. Simple!
Are you a first-time buyer interested in joint borrower sole proprietor mortgages? Then WIS Mortgages is at your disposal. We are a mortgage broker and advisor company in London, Kent, Essex and Buckinghamshire and we also cover the whole of UK.
Further questions about what is joint borrower sole proprietor mortgages? Get in touch for initial free advice or use our mortgage calculator to find out more about the best deals.
Remember, as a mortgage is secured against your home/property, it may be repossessed if you do not keep up with the mortgage repayments.
Contact Us
SHARE WEBPAGE