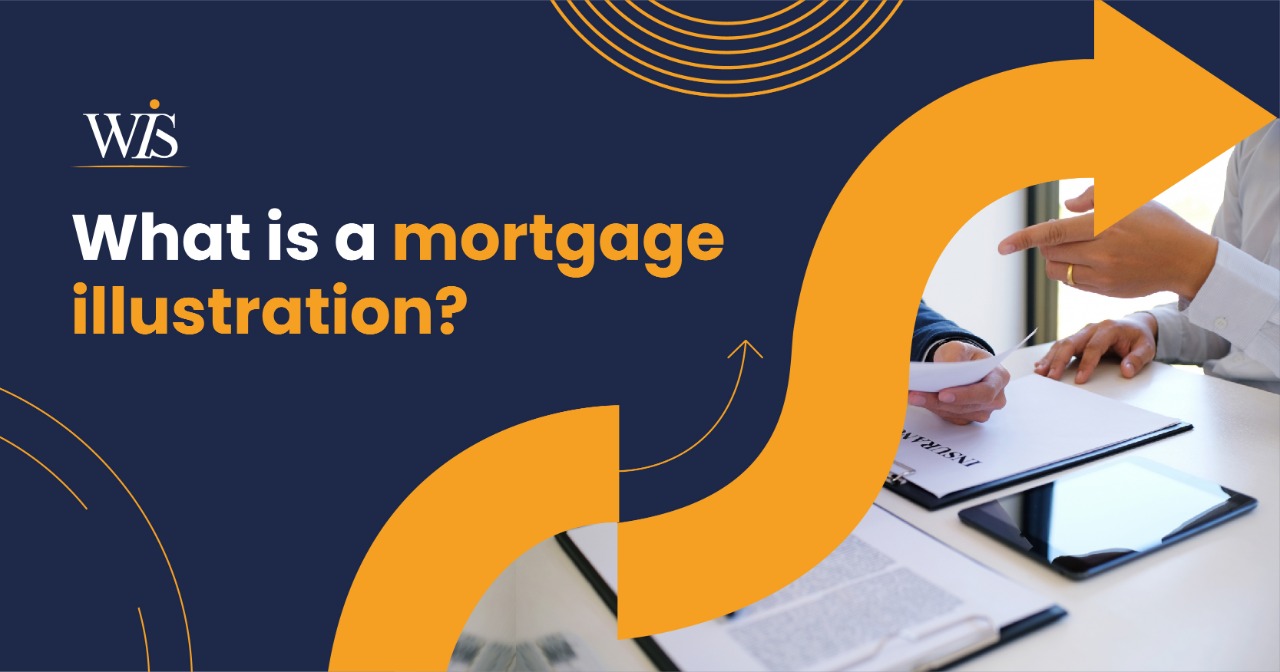 What is a mortgage illustation?
There are several considerations to explore in order to fully answer the question; 'what is a mortgage illustration?
find me a mortgage
What is a mortgage illustration?
A mortgage illustration is the document that you receive from your mortgage lender explaining a variety of essential topics regarding your mortgage. It will be given to your following advice from a lender or advisor or along with an offer made by the lender. Included in the mortgage illustration you will find:
Any upfront costs, fees or extra charges required to secure the mortgage.
The full amount of your monthly repayments.
The total cost of the mortgage over the full-term period (including the amount of interest due).
The type of interest rate you will pay – i.e. fixed or variable.
The interest rate at which you are being charged for the mortgage and how rises or falls in interest rates will affect you.
If the mortgage contains any special features.
Whether or not making over-payments is permissible and any penalties that may be incurred for over-payments.
The cooling off period for the mortgage.
What to do if or when you no longer require this mortgage.
The mortgage illustrations from each lender should be set out in a similar format, giving clarity to the terms and conditions of your prospective mortgage.
What information will I need to provide for a mortgage illustration?
Your annual household income.
The amount of money you have for a deposit.
How long you wish the fixed term to run for.
How long you want the total term of the mortgage to be.
The amount you want to borrow from the mortgage lender.
The price of your desired property, if you have chosen one or more already
Using this information, your lender, broker or advisor can draw up an accurate mortgage illustration.
Why do I need a mortgage illustration?
For many people, mortgages can be profoundly confusing. If you are not a specialist in the mortgage field, then securing your mortgage can be daunting and overwhelming. Although it is not essential, a mortgage illustration is specifically tailored to make it easier to select the ideal mortgage for you and to ensure that you fully comprehend the mortgage terms.
A mortgage illustration can give you insight and clarity into your potential mortgage. It allows you to see all the terms set out in a clear and easy to understand format. Furthermore, it is exceptionally useful when comparing different mortgages, because you will be able to conduct a side-by-side comparison of all the prospective mortgages. Consequently, this can simplify the decision-making process, facilitating ease and speed.
Check Affordability
Is a mortgage illustration the same as an offer?
A mortgage illustration is not an offer. An offer is made by your mortgage lender in the latter stages of your mortgage application. The offer will only be made once a credit check has been performed and your affordability to take on the mortgage has been confirmed. Importantly, unlike with an offer from a lender, you will not need a credit check to receive a mortgage illustration, so it will not affect your credit score in any way.
How does mortgage illustration differ from an agreement in principle?
A mortgage illustration outlines the terms of a mortgage in theory. It is not credit checked and does not count as an offer or as an agreement in principle. On the other hand, an agreement in principle is a document from the lender confirming that they are likely to lend to you based on your current financial circumstances and affordability criteria. One similarity between the two is that neither a mortgage illustration nor an agreement in principle is credit checked, therefore an agreement in principle is not binding and does not constitute an offer.
When is a mortgage illustration necessary?
When you are considering taking out a mortgage, a mortgage illustration can help you gauge whether or not the mortgage is appropriate for you. This can be in terms of affordability, the terms and conditions of the mortgage, the length of the mortgage and the amount of interest payable. You don't have to get a mortgage illustration but it can be a helpful guide to making the ultimate decision.
A good time to request a mortgage illustration can be before you start your property search if you have an idea of your budget. You can also get a mortgage illustration once you have found one or more properties that you are considering for your new home.
Can I get mortgage illustrations for any kind of mortgage
Yes, if you are considering a contractor mortgage, a buy to let mortgage, an SPV mortgage or any other kind of mortgage, you can ask your broker, advisor or lender for a mortgage illustration in order to clarify your mortgage terms. Mortgage illustrations are not purely for residential mortgages. You can even ask for one in the case of a remortgage.
Contact Us
How do I know if I am eligible for a mortgage?
One of the main criteria for getting a mortgage is affordability. The amount that you can borrow will be based on factors such as your income and the amount that you have saved up for a deposit. When you can answer the question, 'what is a mortgage illustration?', it is also important to realise that there are other methods you can use to predetermine whether a mortgage would be in reach for you based on your annual household income. You can use a mortgage calculator to determine affordability and find out exactly how much you could borrow. This will allow you to easily decide whether or not the property is right for you based on your criteria.
Once you have an idea of how much you may be eligible to borrow, then contacting a broker for more advice will provide you with the expertise you require to make an informed choice about the size and type of mortgage you want.
Get in touch with us at WIS Mortgages for free advice or use our mortgage calculators.
SHARE WEBPAGE