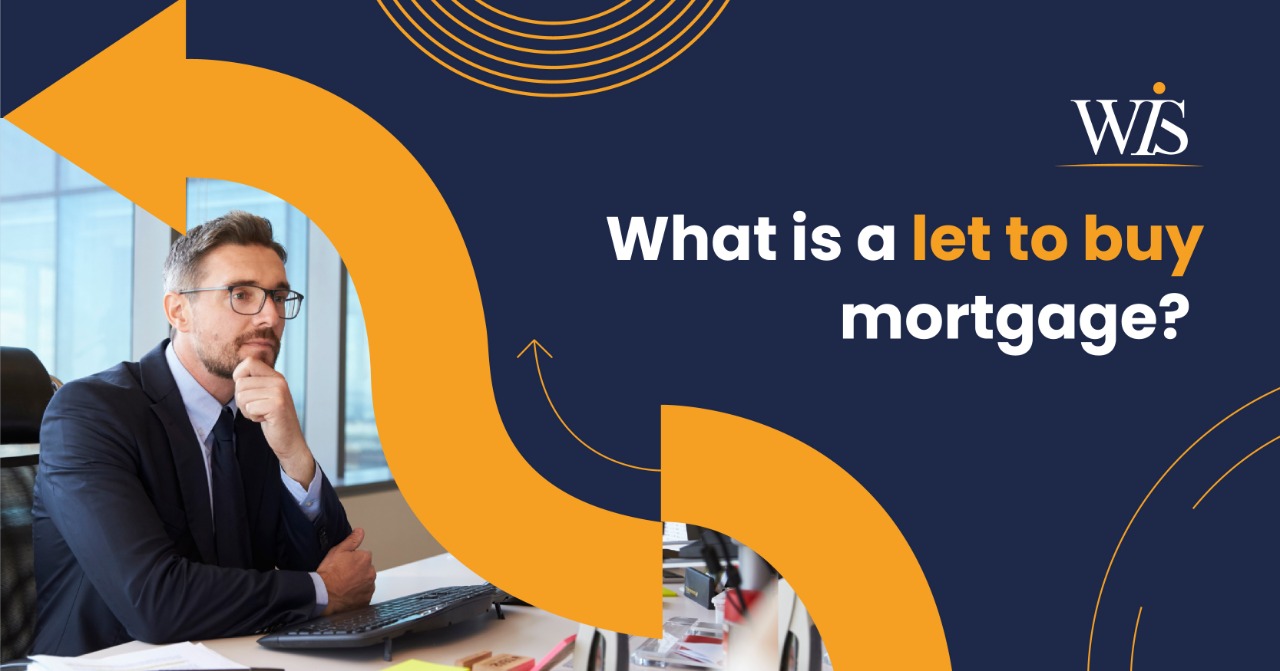 What is a UK based let to buy mortgage?
For homeowners who want to buy a second home or don't want to sell their current home before purchasing their next, knowing what is a let to buy mortgage (UK based) is extremely important. Many homeowners do not have enough liquid capital to purchase a second property, so let to buy mortgages offer an excellent way to acquire equity and secure the house you want.
find me a mortgage
What is let to buy mortgage UK residents can take advantage of?
A let to buy mortgage is a way to buy a second home without selling your first. It essentially allows you to rent out your current home whilst living in your new one.
With these mortgages, you can release equity from your current home in order to lay down a deposit on your new home. Practically, it involves paying two mortgages because you are repaying the equity released from your first home as well as paying the mortgage on your second.
How does a let to buy mortgage work?
With a let to buy mortgage, you initially convert your current mortgage into a buy to let mortgage with the intention of renting the house to tenants. You may also be able to release enough equity from your home to generate a deposit for your new property. On the new property, you can take out a standard residential mortgage which you will repay as normal. As a mortgage is secured against your property it may be repossessed if you do not keep up the mortgage repayments.
Who is a let to buy mortgage suitable for?
Let to buy mortgages can be suitable for people in a variety of circumstances. It can be extremely appropriate for couples moving in together for the first time who want to test the waters before one of them sells their own home. These kinds of mortgages can also be ideally suited to business people who have medium to long term secondments in another city but eventually plan to move back to their original home and therefore do not want to sell it, especially if it is a family home that they have lived in for a long time.
It may also be well suited to anyone wanting to buy a second home but without the liquid capital to do so because they can release enough equity from their first home to raise the deposit for their second without needing to sell. Another situation where you might find it is the right choice for you is if you want to move quickly but have not been able to sell your original home.
Check Affordability
What is the difference between let to buy and buy to let?
Let to buy mortgages are aimed specifically at people who want to rent out their current house whilst living in their new home. On the other hand, buy to let mortgages are designed for landlords who want to buy a house in order to rent it out. However, when you take out a let to buy mortgage, you will also need to switch your current residential mortgage to a buy to let mortgage if you want to rent out your home. This is because renting out a house under the terms of a traditional residential mortgage may be a violation of the terms of your loan. Therefore, in essence, you will have a let to buy mortgage and a buy to let mortgage at the same time, as well as the residential mortgage for your new house.
What are the requirements to secure a let to buy mortgage?
The criteria for securing a let to buy mortgage can vary from one provider to another but generally, there is a structured framework of criteria that most lenders put in place:
Maximum borrowing limit of 75% of the value of your current property and this will also need to be considered in more depth if you wish to use equity release for the deposit on your new house.
Written proof, including mortgage papers for your second property, that you are purchasing a new home whilst simultaneously switching over your current residential mortgage.
Proof that your rental income on your original property will cover at least 145% of your mortgage repayments. You can often liaise with local estate agents to get a valuation of the rental potential in your areas, as they are experts in their field and will be able to give you an accurate appraisal.
Maximum upper age limit of 70 or 75, although many lenders actually set the age limit significantly lower than this.
Some lenders may have additional requirements, such as utilising the services of the same single solicitor for both mortgages.
It can be useful to use a handy mortgage calculator to check your individual circumstances.
How do I know if let to buy is the right choice for me?
Let to buy can be an excellent option for anyone who wants to release equity from their existing home in the hope of buying a second property. It can allow you to take advantage of potential future booms in the property market. It can also be suitable if you are stuck in a property chain because it relieves time pressure by removing the necessity to sell your current home before buying your next.
Are there any pitfalls I should be aware of
One of the big stumbling blocks that many people don't consider is the fact that you will need to pay 3% stamp duty on your new home because this will essentially be a second home that you'll be purchasing, making you eligible for the surcharge. This can add up to thousands of pounds, depending on the value of the property. However, you can reclaim this money if you sell your original house within three years.
You may also want to be careful that you ensure your property will deliver sufficient rental income to meet the requirements of the buy to let mortgage within your let to buy mortgage. Get careful valuations from estate agents beforehand.
Do extensive research to be sure that a let to buy is the right option for you and your circumstances, with every aspect taken into consideration. A mortgage broker can really help you to understand your options.
At WIS we make online mortgages simple.
Get in touch for free advice or use our mortgage calculators.
Contact Us
SHARE WEBPAGE