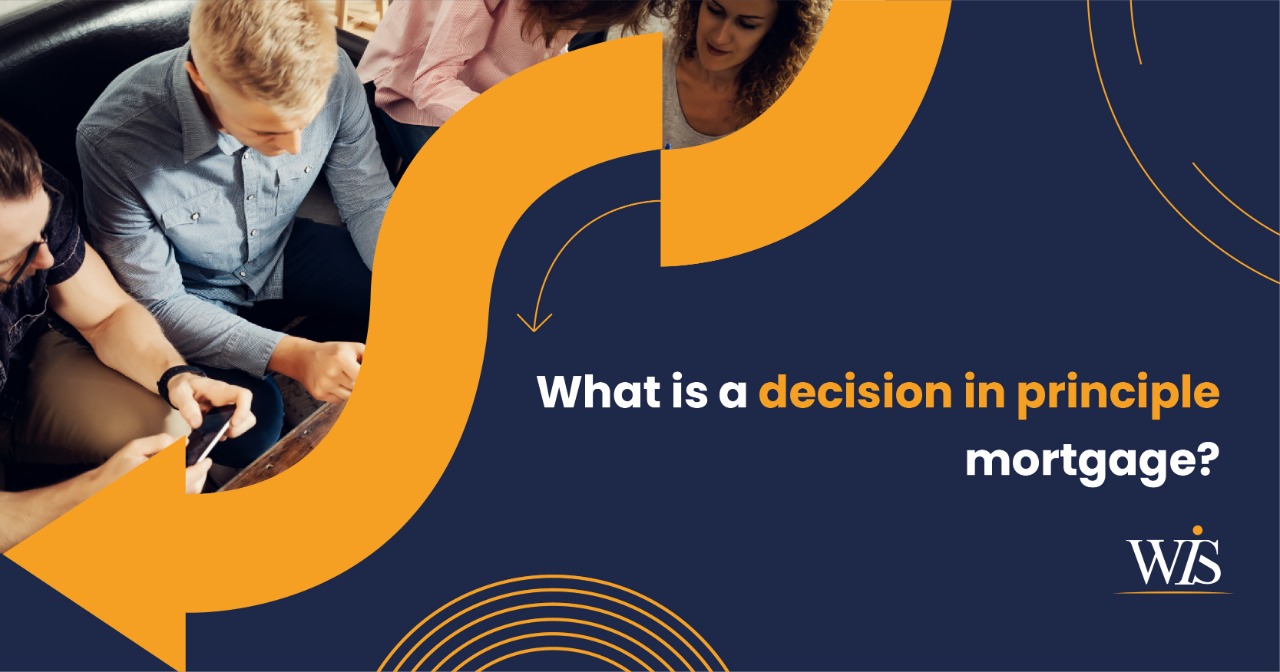 What is decision in principle anyway?
Applying for a mortgage can be scary. Buying a home is likely the largest purchase of your life, and taking out a mortgage is the only way that most people can step onto the property ladder. Mortgages are large financial commitments that last for many years, often decades, so it's important to go through the process thoroughly. To learn more about how to obtain a decision in principle mortgage applicants can rely on, read on.
Like any other loan application, applying for a mortgage will leave a "hard" search on your credit file. A hard search will make it clear to other lenders that you have applied for credit. They'll be able to see how much you owe, what the monthly payments are, and who is the creditor. It's a good idea to keep the number of hard searches on your credit file to a minimum, as lenders may see frequent credit applications as a sign that you're desperate (might want to consider a different word than desperate, maybe in financial difficulty?), and be less willing to lend to you themselves.
A mortgage is a secured loan, meaning if you are unable to keep up with the contracted monthly payments that the loan is secured against, in this case, your home, is at risk of being repossessed. Luckily, there are a couple of things banks do to help ensure that a mortgage is affordable given your circumstances.
What is a decision in principle mortgage?
A decision in principle is issued by a lender to essentially say that if you have entered all the information correctly, then there is a strong chance that you will be accepted for a mortgage. Applying for a decision in principle usually only takes between ten and fifteen minutes, but should be treated as absolutely vital. Typically you will fill out all of your identification details, employment status, monthly outgoings and provide proof of income to the mortgage broker. The result of this is that the lender should be able to present you with a figure that they believe you will be able to afford. As a side note, often estate agents won't take your offer seriously until you can provide evidence of a decision in principle that is valid for your offer amount or higher.
What's more, a decision in principle only leaves a soft search on your credit file. This type of search will not be visible to other lenders, and so will have no impact on your credit score. This enables you to approach several lenders to see what each one may be willing to lend you, and what rates are available. (as an observation you need to be careful about approach multiple lenders and then not converting from DIP to offer. Lenders are very active in this area so you might want to remove this reference to multiple lenders)
All of the major high-street banks offer a decision in principle service. This is generally/typically for two reasons:
To reduce the risk of you defaulting on your mortgage
To reduce the risk of you suing them for putting you into debt you couldn't afford
The majority of high street banks will now require you to have a decision in principle with them already before you can progress to a full mortgage application.
find me a mortgage
When to get a decision in principal?
Because applying for a decision in principle does not affect your credit file, you can obtain one whenever you like. If you're not actively looking to purchase a property then it can still be a good idea to know where you stand. Be aware that decisions in principle, like a full mortgage offer, do have expiration dates though. As per my above comments, please be mindful about applying for numerous DIPs and not proceeding to offer. You might want to remove this section.
Decisions in principle are useful for any kind of mortgage. It doesn't matter if you're a first-time buyer or looking to move up a rung on the ladder. Either way, we recommend obtaining at least one decision in principle before you start actively attending viewings. While the maximum a mortgage lender will typically allow you to borrow is between four and five times your annual salary, all it takes is a monthly credit card or car payment to quickly bring that maximum down. Obtaining a decision in principle is the most accurate way of gauging what a lender will be willing to borrow given your personal circumstances. As per my above comments, please be mindful about applying for numerous DIPs and not proceeding to offer. You might want to remove this section. You could retain the reference to borrowing multiples with confirmation that this varies between lenders and subject to their underwriting.
Like we mentioned above, a lot of estate agents will require seeing written proof of a decision in principle before they take a property off the market. Having one ready will reduce the risk of someone else making a higher offer and taking away your dream home. A lender will typically email a decision in principle to you, so make sure to forward this on to the estate agent once you've made an offer that's been accepted.
How to get a decision in principle
Like we mentioned previously, most banks now have a form to fill out on their website. Set aside approximately ten to fifteen minutes to complete the form, perhaps a little longer if you'll be applying for a joint mortgage.
You will typically be asked for three years of address history, and at least one year of employment records. Make sure that you are as accurate as possible to ensure that the lender can find you using their selected credit referencing agency. Also, make sure to be entirely transparent when it comes to listing your existing financial commitments. Every single regular monthly outgoing needs to be listed. This can include:
- Car payments
- Mobile phone bills
- Utilities
- Childcare expenses
- Any other regular spending on food, clothes, etc.
Soft searches can still show financial commitments, but in less detail than what a full hard search will reveal. Regardless, the information you have shared should approximately match that which the lender can check automatically. If there's a serious discrepancy then they may refuse to issue a decision in principle entirely.
Check Affordability
What other tools are out there?
If you're entirely unsure of what your affordability might be, then there are plenty of other and simpler ways to get an idea. The most common would be a mortgage calculator. Again, this tool is provided on the websites of the majority of high-street banks and other lenders. At ICS Mortgages, we specialise in mortgages for the self-employed, and our mortgage calculator will help give you an idea of which lenders may be willing to provide you with a mortgage, and of the maximum amount you can borrow. I inputted some figures on the calculator and the loan amount to be borrowed seem low?
I would recommend you enter the mortgage loan amount is subject to the lenders terms and conditions and could change in the future.
As a mortgage is secured against your home or property, it may be repossessed if you do not keep up the mortgage repayments.
SHARE WEBPAGE