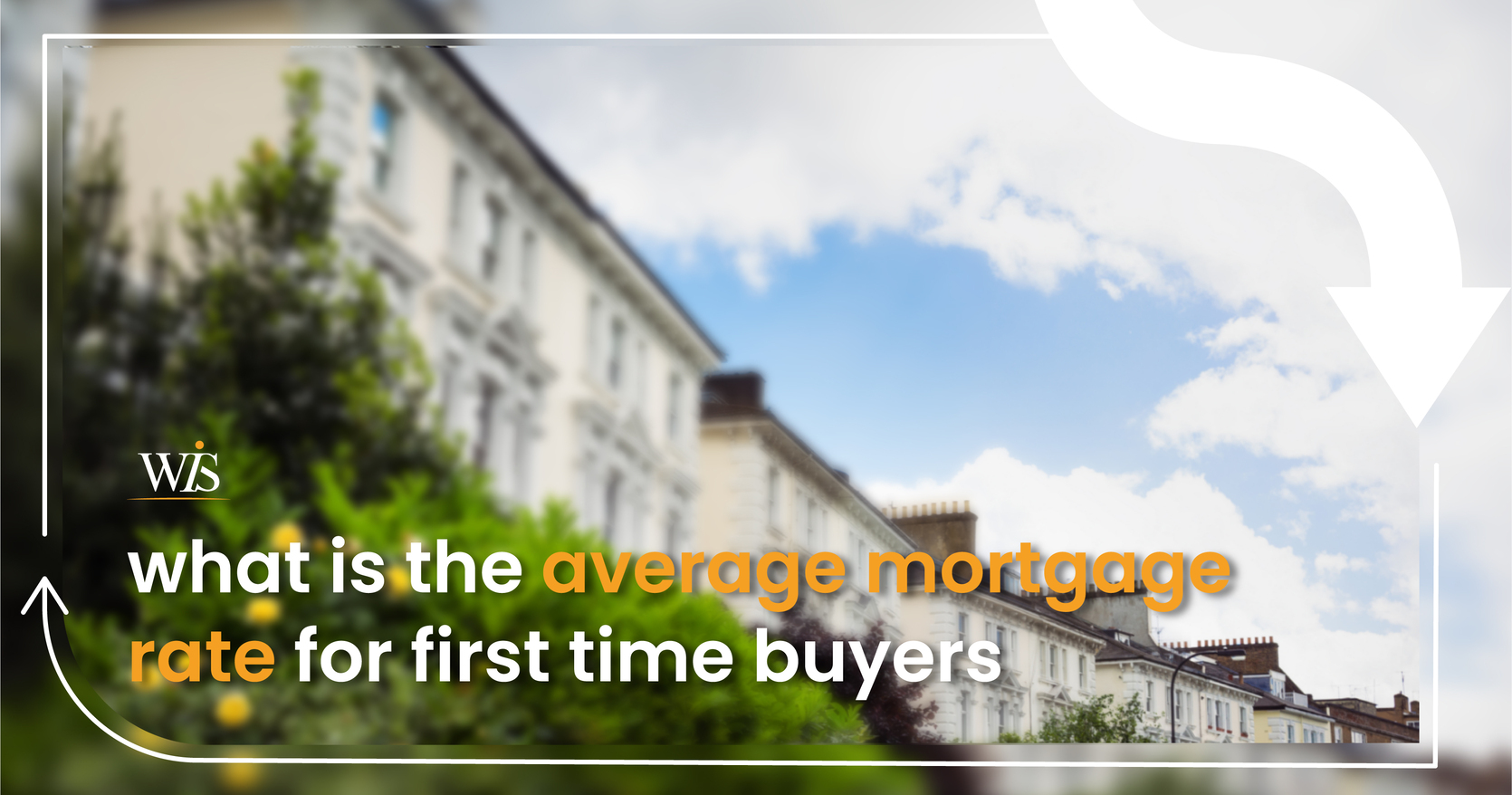 What is the average mortgage rate for a first-time buyer?
There are many different types of mortgages out there, and many different mortgage rates, depending on how much you earn and how much you have saved as a deposit.
Here at WIS Mortgages we provide you with free, impartial advice to cut through the jargon and help you to find the best mortgage for you, whatever your circumstances.
For a first-time buyer, buying your first home can seem particularly confusing. It is possible to make some very expensive mistakes, but with the right advice you can avoid the pitfalls and move forward, confident in the knowledge that you have accessed professional knowledge and advice.
Get in touch with us for free advice, or you can use our Mortgage Affordability Calculator to see how much you can borrow.
You can contact us via email or phone, or you can chat to us via Messenger, WhatsApp, or Webchat. See our Contact page for our contact details.
Contact Us
Different types of mortgages
There are four common types of mortgages, and they are fixed rate, variable, discount, and tracker mortgages.
Fixed rate mortgage
A fixed rate mortgage means that the rate at which you buy the mortgage is fixed for a period of years – from just one, to two, three, seven, ten or fifteen years, though fixed rate mortgages for one or fifteen years are more unusual. There are also a lot more fixed rate mortgages available than variable rate ones. A fixed rate mortgage comes with a higher rate of interest, and it will usually mean higher monthly payments, but comes with the peace of mind that your mortgage won't increase for a set period. This could be very useful when you are buying your first home and you need to know how much your outgoings are going to be.
Variable rate mortgage
A variable rate mortgage is cheaper at first, but there is the possibility that the mortgage will increase, though of course it may also decrease. Mortgage rates can be affected by several factors, the most common being the rate of inflation, the housing market, and the strength of the economy. The cost of your mortgage will also be affected by your LTV.
Discount rate mortgage
This is very similar to a variable rate mortgage, except that the rate that you will pay is set by your lender, rather than reflecting the Bank of England base rate. Though this type of mortgage can be slightly cheaper than a variable rate, it also tends to be less predictable.
Tracker mortgage
A tracker mortgage is also a variable rate mortgage, but the tracker mortgage is based upon the Bank of England base rate, whilst the rate of a variable rate mortgage is set by your lender. Tracker mortgages tend to be cheaper than variable rate mortgages, but the rates can go up as well as down, and it's important to be sure that you can still pay your mortgage, even if the Bank of England raises the base rate. The Bank of England base rate has been very low (under 1%) for over 10 years. However, on 3rd February this year it rose from 0.25% to 0.5% because of rising inflation.
What is LTV and how it affects the mortgage rate
LTV stands for 'loan to value' and is the ratio of the price of the house you want to buy compared to how much you can put forward as a deposit. For example, if you wish to buy a house at £200,000, and you can put forward £20,000 as a deposit, you have a loan to value (LTV) of 90%.
find me a mortgage
The average mortgage rate for a first-time buyer
Over the last few years, mortgage rates have been very low, though rates have started to rise, particularly in the advent of the Covid outbreak.
Mortgage rates do change, so it is worth checking for the most up to date information, but please see below some examples of the rates available. Please note this is for information purposes only and should not be taken as advice:
(From Money Supermarket accessed 16/02/2022) (Based on buying a house for £200,000 and having a deposit of £20,000 and repaying over 25 years. An LTV of 90% with a fixed term repayment mortgage over 25 years):
Name of Lender Initial rate Product fees APRC Monthly payments
Progressive 1.55% £0 4.0% £724
The Cumberland 1.60% £1,999 3.9% £728
Santander 1.64% £999 3.5% £732
These are lower rates, but they can be much higher, such as:
Name of Lender Initial rate Product fees APRC Monthly payments
Vida 5.54% £0 5.3% £1,110
Vida 5.59% £0 5.4% £1,115
Kensington 5.79% £0 4.9% £1,137
As you can see there is a big difference in the monthly payments you could be paying, so it's vitally important to ensure you have signed up for the most suitable mortgage product for you and your circumstances.
Product fees
These are the fees charged by mortgage lenders for their product. Higher product fees tend to be charged by lenders offering a lower initial rate; or if there are no product fees payable, check the Annual Percentage Rate of Charge (APRC) percentage. This is the rate you will pay over the life of the mortgage and covers the different rates you would pay over the life of the mortgage if you stayed with it until the end, such as the fixed and variable rates.
Getting a mortgage as a contractor
If you work as a contractor or are self-employed, banks expect to see a copy of your earnings for at least six months, though it is helpful if you can supply a transcript of your earnings for two to three years. If you fall into this category, do contact us and we can offer you specialist advice. You can also see further information on the most suitable mortgage for you here.
About us
We are mortgage advisors, and we have offices based in Kent, London, Essex and Buckinghamshire, though we cover the whole of the UK. We offer free initial advice, and you will have zero fees to pay. We do not charge any broker fees as the banks pay us. This is true for any mortgage you take out through us now, or in the future.
We can also advise you with any matters relating to your pension or investments; we have an accountancy division (WIS Accountancy) and we can help you protect your business by offering business insurance (WIS Business Protection). Please note that our accountancy services are not regulated by the FCA.
SHARE WEBPAGE