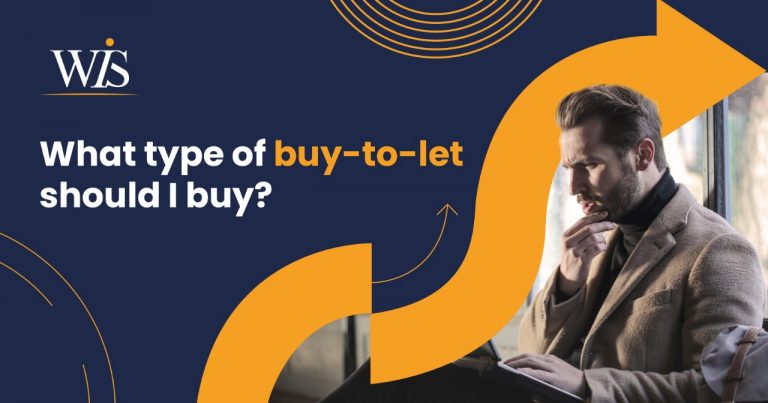 What type of BTL (buy-to-let) property should I buy?
As the name suggests, BTL property is where a person buys the property with the intention of renting it out rather than living in it. As long as the rental income is higher than the monthly mortgage payment the BTL investment will generate a profit. Most lenders who offer BTL mortgages consider earned income as a secondary factor. The primary income source for the mortgage will be the rent that a person can earn from the property.
BTL properties are a very attractive investment if a person fully understands what's involved. There are a number of things to consider before a person invests in BTL property and the type of BTL property to buy is among them.
This short guide offers tips and essential information you should consider before deciding on the type of BTL property to buy.
Which strategy should I select – HMO or single let?
A single person or a family is defined as one tenant here. The landlord is responsible for pay the mortgage, ground rent, and service charges if there are any. The tenant is responsible for paying for utilities, council tax, and personal contents insurance. The landlord will have to ensure the building.
A house of multiple occupation (HMO) is a property which has been rented out to three or more unrelated individuals. Each person will have a separate room, but they might have to share a common bathroom. Alternatively, rooms might have an en suite bathroom, meaning they have their own hand basin, shower and toilet. There will be a kitchen which can be shared by the tenants, and a common living room as well. Mostly, the tenants will be students, young professionals or workers. In an HMO, the landlord pays for the utilities, council tax and broadband. The rent will include an amount to cover all these charges.
Generally, investors prefer HMOs over single lets as it is possible to earn more rent from HMOs. As per the experts in the market, you will receive an ROI of 5%–7% from a single unit and an ROI of 12%–15% from an HMO.
However, not all lenders offer HMO mortgages and for those that do, the interest rates will be really high. Also, HMOs are more highly regulated than single lets. It is compulsory to get a license if you are operating an HMO. It is always better if you can contact an expert in the market before proceeding with an HMO.
Capital growth vs. good return
Capital growth is the appreciation of capital. The growth is measured by the increase in the property's market value over the purchase price. A number of factors affect capital growth, including the location of the property, the type of property, etc.
Return is the rate of return from the investment. Some estate and letting agents include the rental yield on marketed properties. This is calculated using the annual income and the total cost of the property. Both these strategies are important as this information will help investors to plan how long they will have to hold onto the property before selling it.
Where to buy – the location
The rent will depend on the market demand and supply. A factor which influences demand is the location. The rental yield can be maximized by buying a cheaper property which yields a higher rent. The property should be located in an area which is attractive to tenants. Also, if there isn't any letting agent involved, the BTL property must be located in an area close to where the landlord lives.

Can an expat get a UK mortgage?
Yes. There are banks who lend to non-UK residents. It is important to check your eligibility for a UK BTL mortgage as an overseas resident. Lenders will consider your country of residence as part of the decision-making process. As an example, Skipton Building Society does not consider applicants from countries including Bosnia, Russia, Egypt, Zambia, Nepal, Sri Lanka, and Pakistan.
At WIS, we consider your priorities and circumstances, and discuss any complications with the business development managers of lenders when and where it is required. As we are operating throughout the whole of the market, WIS is always capable of providing you with the most suitable deal.
So, why not contact us to take you to the right option?
Most buy-to-let properties are not regulated by the Financial Conduct Authority (FCA).
Your home may be repossessed if you do not keep up repayments on your mortgage.
Join our mailing list to keep up to date with information about the housing market. You can unsubscribe at any time
SHARE WEBPAGE