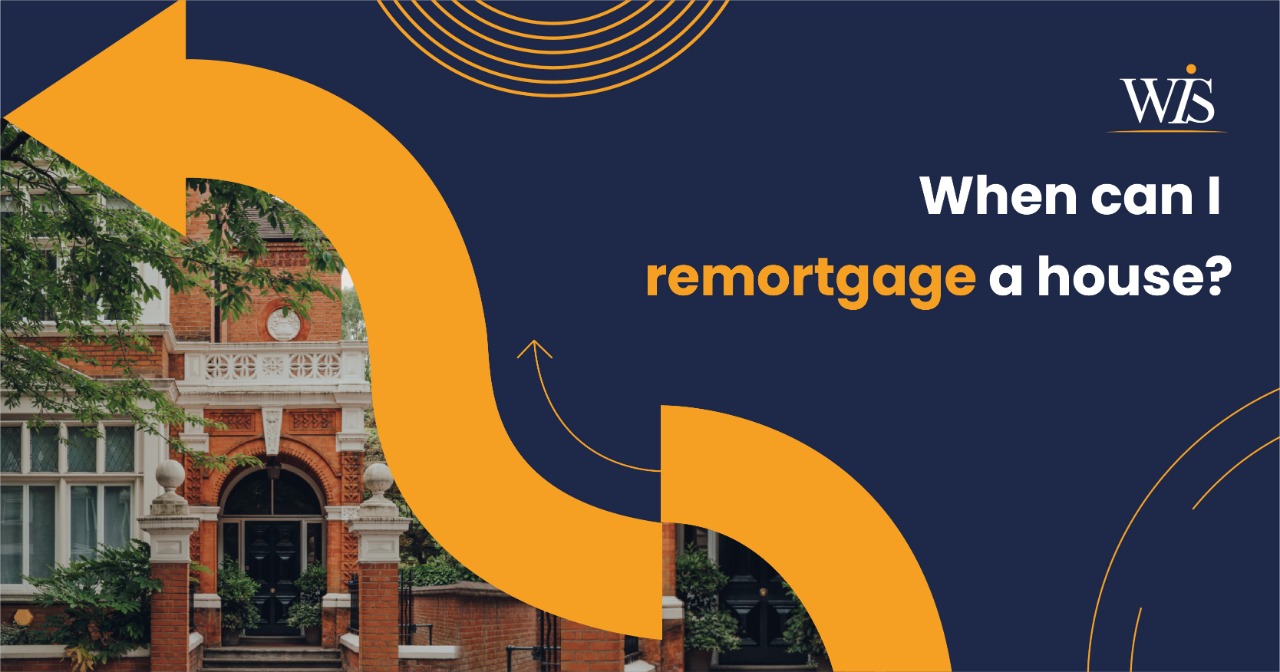 When can I remortgage a house?
There are many reasons why you may want to consider remortgaging your home. From savings thousands a year to accessing funds for that overdue kitchen renovation, getting a remortgage is more popular than ever. If you're wondering 'when can I remortgage a house?' or want to remortgage as soon as you can, we've got you covered with all the latest information on remortgaging in the way that best suits you.
Read on to find out when you can remortgage, what remortgaging can do for you, and why you might want to consider planning to remortgage in the future:
When can I remortgage a house?
If you're looking for an answer to the question 'when can I remortgage a house?', you might be surprised to know that there are very few limitations and requirements around getting yourself a different mortgage. Much like when you apply for your first mortgage, lenders want to see that you're able to pay and have the credit score and history to back that up. You can remortgage your home just six months after you've purchased it, but specific fees and costs may apply.
What is early remortgaging?
Early remortgaging is when you choose to end your mortgage within the first months or years after the agreement is made. As an example only, if your current lender were to offer you a 2% fixed rate for three years, but you then choose to remortgage your home after a year, this would be considered an early remortgage. If you remortgage early, you may owe your current lender an early repayment charge, which can be a significant sum of money between 1-5% of your debt.
A standard remortgage would be if you wait until the end of the deal, enabling you to make that switch without additional costs and charges. Depending on the lender, your early repayment charge may reduce over time, from 3% in the first year to 2% in the second to decrease down to zero for standard mortgage switches.
Do I always need to pay early repayments when I remortgage?
Not always. If your deal is reaching an end with your current mortgage lender, whether it's two, three or five years, you'll have the opportunity to switch to a different deal without additional payment at this point. Typically, you'll have a time frame where you can switch to a different lender or a different mortgage option from the same lender over the last few months of your deal.
Can I remortgage shortly after buying a house?
One rule that many mortgage lenders abide by is the 'six-month rule'. This means that you'll need to wait six months after taking out a mortgage before you can begin searching for other options. Many lenders may see red flags if you try to switch out your mortgage too quickly, and you may find yourself with fewer options in the future as a result.
Can I remortgage early with the same lender?
If you want to stick with the same lender, you may have more of a challenge switching to a different mortgage early. Product transfers tend to be available towards the end of deals. If you're keen on sticking with the same mortgage lender and you've had a change of circumstances, you should get in touch with them directly to discuss your options.
How do I know if remortgaging is the most suitable deal for me?
Remortgaging isn't an all-in-one fix for every person. It's important to look at all the information available to you for mortgages from other lenders before you make your final decision. Here are a few ways to know if a remortgage suits you:
Use an online mortgage calculator
A calculator can give you all of the numbers and figures you need to decide whether a mortgage is a good fit for you. Our remortgage calculator can give you an overview of what's out there and which mortgage lenders may be best suited to your specific plans.
Read all the information in detail
From the length of the mortgage deal to how long the mortgage lasts, it's crucial to consider all factors before you switch mortgages elsewhere. Ensure you have all the facts, and you're far better able to make an informed choice for your mortgage.
Are there any downsides to remortgaging as soon as possible?
There are a few limitations you'll want to be aware of before you go with the first remortgage offer you spot.
Firstly, remortgaging is much like a standard mortgage. You'll usually get a lower rate over a set amount of time before moving to a Standard Variable Rate, which means remortgaging early doesn't give you any longer benefit than your existing mortgage unless expressly stated. In some cases, you may be adding years onto your debt to pay less upfront, so that's worth considering before you look at the difference in your monthly bill.
Secondly, if you choose to remortgage early, you'll most likely need to pay specific fees and costs to your first mortgage lender. You'll also not be able to switch to another mortgage for another six months at least, so if it turns out you're losing money on the new mortgage option you've chosen, you won't be able to switch back.
There are plenty of great benefits for remortgaging a house, but it's essential also to understand the bigger picture of your remortgage as a whole. If you're struggling with your current mortgage or don't like your current terms, paying attention to the little details instead of rushing to find something new provides the most suitable outcome. Using qualified mortgage brokers can help make this process far more convenient.
What if I can't get a remortgage?
There are a few reasons why you may not be able to get a remortgage. This includes a poor credit rating, changes in circumstances and income or a particular lender simply not approving you. If you have been rejected for a remortgage, this doesn't mean your current mortgage is going to end – until you have a new lender secured, you can continue to make your payments to your current lender as you always have.
If you're interested in remortgaging your house, speaking to a team of professionals can be the best way to help you find a suitable mortgage option. Get in touch with our specialist team at WIS Mortgages today to find remortgage options to suit your goals and requirements.
Contact Us
As a mortgage is secured against your home/property, it may be repossessed if you do not keep up with the mortgage repayments.
SHARE WEBPAGE