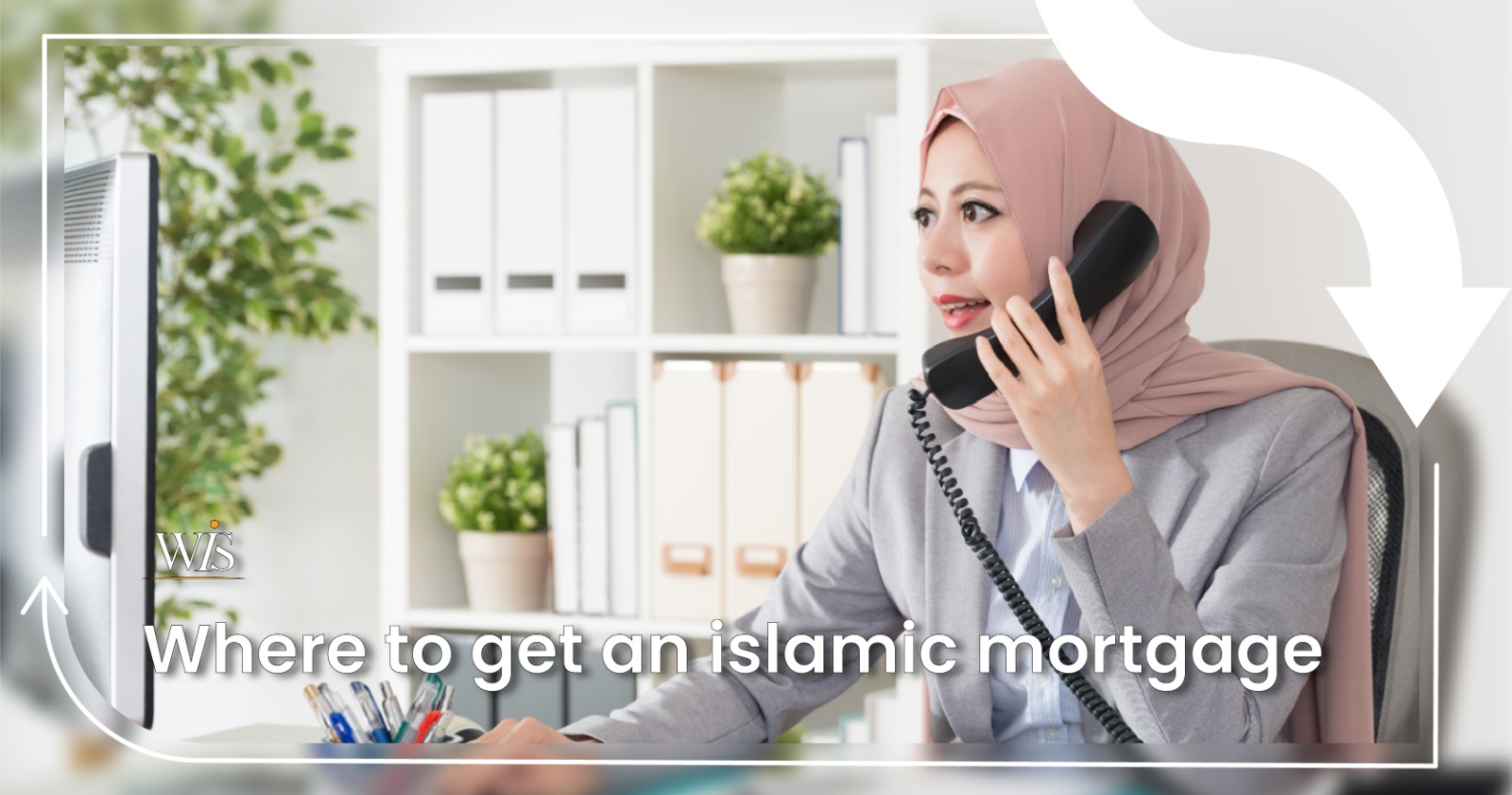 6th April 2023
Where to Get an Islamic Mortgage
Islam forbids interest-bearing loans, which means that traditional mortgage products in the UK are usually forbidden under Sharia law. If you're looking for an Islamic mortgage or a home loan that's compliant with your beliefs, you can look for a specialist type of mortgage that some banks offer which involves paying rent instead of interest. In this article, we explore what an Islamic mortgage is and where to get an Islamic mortgage in the UK.
What is an Islamic mortgage?
An Islamic mortgage is a loan against your home that doesn't involve paying interest, making it compliant with Sharia law. Technically, Islamic mortgages are not really mortgages, instead being a kind of no-interest home purchase plan (HPP).
Effectively, this means that the bank buys a property on your behalf and becomes the legal owner at the start of your mortgage term. As you make monthly payments as if you were renting the property, a portion of these payments goes towards paying off your mortgage, so that by the time your mortgage term ends you should be the legal owner of the property.
Islamic mortgages essentially replace interest with rent to make your mortgage halal. If you have money left to pay at the end of your mortgage term, you will still have to pay this before you can become the legal owner of the property.
find me a mortgage
Types of Islamic mortgage
There are three main types of Islamic mortgages in the UK, each of which works slightly differently. Understanding the differences between the types of Islamic mortgages available could help you to choose where to get an Islamic mortgage from.
Ijara: This is when the bank purchases the property for you and leases it to you for a fixed term with an agreed monthly fee for you to pay. You will own the property in full when the term is over.
Musharaka: This is a type of co-ownership agreement, where both you and the bank own part of the property. Every time that you pay in, you increase your own stake. This means that your rent reduces as your share of the property grows.
Murabaha: This is a form of agreement where the bank buys the property for you and then sells it to you at a higher price, which you pay over a fixed term in equal instalments. This type of loan is most commonly used to finance the purchase of commercial properties.
When you apply for an Islamic mortgage, you can ask your lender to show you that they've received Sharia compliance guidance from an Islamic law authority to prove that they are Sharia compliant. Islamic mortgages are approved by the FCA in the same way that traditional mortgages are, which means that customers enjoy the same protections that they would when taking out any other kind of mortgage product.
Where to get an Islamic mortgage
If you're wondering where to get an Islamic mortgage in the UK, you'll find that many high-street banks offer Islamic mortgages, as do specialist lenders and banks.
If you're only considering Islamic mortgages, you could look at specialist Sharia banks. Sharia banking is a growing sector in the UK, and Sharia banks offer financial products designed to meet the requirements of Sharia law. Sharia banks that offer Islamic mortgages at the time of writing include:
Some other high street banks may also offer Sharia-compliant products, so it's important to shop around for the best deal as you would with any other mortgage. A mortgage broker that understands the specific requirements of Sharia law could help you to find the best mortgage deal for your new home.
Remember to only take out a mortgage if you can cover your repayments. As a mortgage is secured against your home/property it may be repossessed if you do not keep up with the mortgage repayments.
What to consider before applying for an Islamic mortgage
Before you apply for an Islamic mortgage, make sure that you know how Islamic mortgages work and how they affect your finances. Some key facts that you should know about Islamic mortgages are:
Risk
Islamic mortgages are a good ethical alternative to traditional mortgages, but like other mortgages, they still carry a level of risk. While the idea of Islamic mortgages is that you carry the same level of risk as the lender, this isn't exactly true. If you miss payments on your loan, you can be fined or even have your home repossessed.
Rates
Islamic mortgages can be more expensive than other mortgage products because they usually incur higher administration costs on the part of the lender. You'll also have a smaller selection of lenders to choose from, which means that the banks that do operate in this market have less competition for your custom.
Deposit
You may have to put down a larger deposit for your home when taking out a Sharia mortgage compared to traditional mortgages. Many Sharia lenders require deposits of between 10% and 35%, and it's important to find out what your lender requires before you confirm your mortgage.
Contact us
If you're looking for a Sharia mortgage and want to secure the best rates from high-street banks and specialist lenders, contact us today at WIS Mortgages. Our expert advisors can help you to understand your options and find the best rates available for you.
You can also use our affordability calculator to estimate how much you may be able to borrow, although bear in mind that the final amount you can borrow may be different for some Islamic mortgages.
As well as mortgages, our independent advisors can also offer expert guidance on accounting, insurance, wealth and pensions. Our accountants are not regulated by the FCA.
As a mortgage is secured against your home/property, it may be repossessed if you do not keep up with the mortgage repayments.
Contact Us
SHARE WEBPAGE