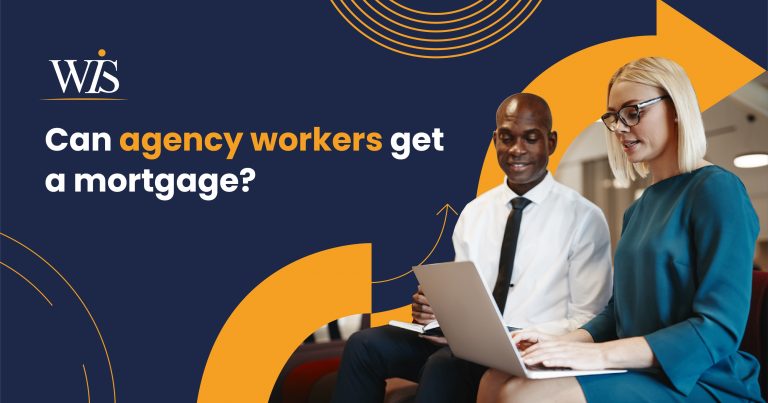 Can agency workers get mortgages in 2021?
If you often carry out temporary contract work, you may wonder can agency workers get mortgages? You may already own a mortgaged property but have since switched from permanent employment to agency work. Or perhaps you've yet to get on the housing ladder and are wondering if it's possible. There are now more than 800,000* people in the UK that are classed as agency workers – and the good news is that many lenders have recognised the growing demand for specialist contractor mortgages. So, if you're an agency worker in the UK, there's a good chance you may be able to secure that home loan sooner than you may think.
find me a mortgage

There are some factors that make applying for an agency worker mortgage slightly different from applying for a regular mortgage – and it's helpful to be aware of these before you start. Read on to find out the answers to some of the most common questions.

Is it more difficult for agency workers to secure a mortgage?

When considering each mortgage application, lenders will want to ensure that each candidate presents the minimum risk to them. To do this, they each have a set of criteria that their customers must meet in order to be granted a mortgage. Because of the nature of agency work, many traditional high street lenders see agency workers as a higher risk customer. Their application processes require candidates to demonstrate a regular income through employment. This means there's less choice available to agency workers; however, there are some highly competitive rates being offered by specialist lenders.

What do I need to be accepted for a mortgage?

Most high street lenders will not issue mortgages to agency workers. However, there are a number of specialist lenders that will. To maximise your chances of being accepted for a mortgage, you should seek the advice of a specialist broker that has access to these lenders and can match you with the most suitable deal.

Most lenders will ask for 12 months of employment history to consider you for a mortgage. This can make it slightly more difficult for agency workers, as often there are gaps in employment between agency contracts. However, many lenders will be flexible if there is a small gap – the main criteria is that you can demonstrate reliability and consistency in your income.

There are some instances in which lenders will accept you with fewer than 12 months' employment. Some will accept just three months if you can prove that you have a strong track record in working within the same industry.
Check Affordability

What can I do to strengthen my chances of getting an agency worker mortgage?

In addition to having a good employment track record, there are several other things that can help your application. First, having a sizeable deposit presents you as a lower risk. Although it is possible to secure a mortgage at up to 90 per cent loan to value – so with just a ten per cent deposit – you will be more likely to be accepted with a higher deposit. You'll also have access to better rates.

You'll also need a good credit score, and other aspects such as outstanding debt can have an impact. Before applying, make sure you check your credit reports, ensure all bills are paid on time and that you are on the electoral roll. Paying your credit card off in full each month can also help. Finally, you'll need to provide documents such as your P60 or tax returns and your last three months' bank statements.

Can agency workers get mortgages if their income varies from month to month?

It is very common for agency workers to take on contracts at varying pay rates. If this is the case for you, your prospective mortgage lender will simply calculate your loan amount based on your annual income.
What kind of agency worker can apply?
Agency workers from many industries can be considered for a mortgage. However, the most common industries are office and administration, IT professionals, finance, healthcare and medical professionals, as well as those working in industrial trades.
The best thing to do if you'd like to apply for a mortgage is to get in touch with a professional broker. They'll be able to advise you on the most suitable lender and will help you to apply.
Can agency workers get mortgages of up to five times their annual salaries?
In the past, the amount you could borrow often depended on your income. Lenders used a standard calculation to work this out. First, they multiplied your daily rate by the number of days per week you were working. Then, they multiplied this by 48 – the number of weeks in a year minus the average four weeks for absences. This calculated your annual income. Lenders would then let you borrow up to five times this amount. However, this is quite an outdated technique nowadays, with most lenders now looking at your affordability and client expenditure too. Bear in mind that each lender and scenario is different – you should seek expert advice on the most suitable mortgage type for you.
Contact Us

You should use a specialist mortgage calculator to get an indication of how much you can borrow. Our agency worker mortgage calculator is an ideal place to start. Through this tool, you can adjust the mortgage term, your income and interest rate to see what your potential monthly payments would be. It is important to take out a mortgage that will be affordable to you – even during periods where you have no work or a lower income. We will make all of this clear throughout the application process before you sign up to a new agency mortgage.

So, if you'd like to find out more about how we can help you secure a mortgage, please get in touch with us at WIS Mortgages and we'll be happy to give you our free advice. We're passionate about helping to secure deals for clients from all backgrounds – and have a high success rate in helping to secure agency worker mortgages.
As a mortgage is secured against your home or property, it could be repossessed if you do not keep up the mortgage repayments.
Contact Us
Mortgage Calculator
SHARE WEBPAGE