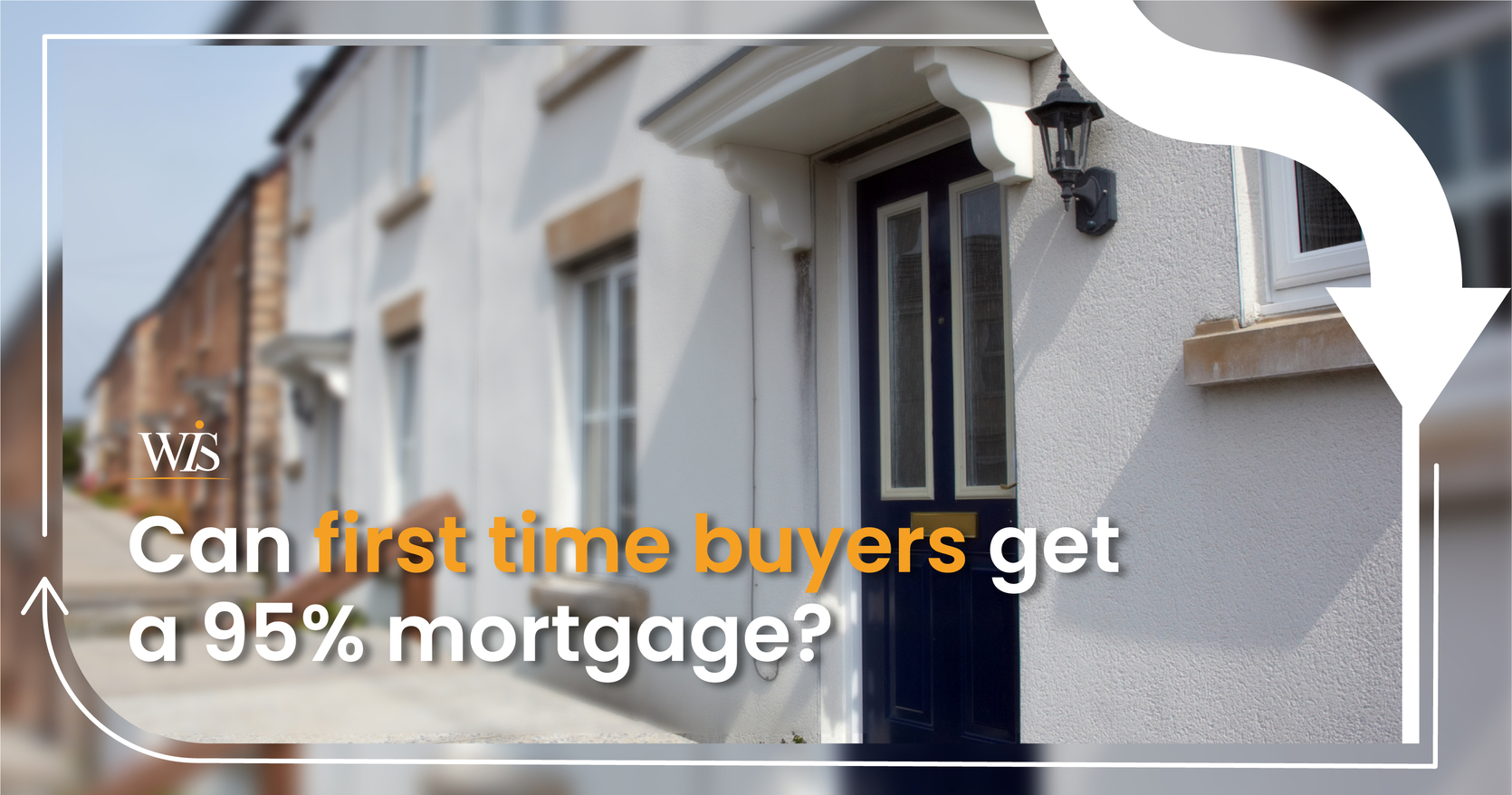 Can first time buyers get a 95% mortgage?
For many people, getting on the property ladder is almost impossible without the help of a mortgage. Mortgages enable property buyers to borrow the money they need to purchase a property and pay it back in monthly instalments. However, they will need to pay a percentage of the property's purchase price upfront in the form of a deposit. 95% mortgages are named as such because they enable buyers to borrow 95% of the money they need, meaning they only have to pay a 5% deposit. But, can first-time buyers get a 95 mortgage, or is it only available to existing property owners?
Who qualifies for a 95% mortgage?
The covid pandemic caused significant disruption to the UK property market, leading to numerous lenders withdrawing their high loan-to-value mortgages for most of 2020. Fortunately, the market is in a much better state now and while there aren't as many 95% mortgage products on the market as there were pre-pandemic, there are plenty of options available again.
Anyone buying a property can apply for a 95% mortgage, including first-time buyers. As with any type of mortgage, applicants will need to meet the lender's eligibility criteria. These criteria vary between lenders, but will include the following:
- A good credit history: Any mortgage provider will want to be confident that applicants will be able to keep up with their monthly repayments. A history of late or missed payments or defaults will make it harder to get a mortgage.
- An affordability test: Lenders will want to see evidence of an applicant's current financial status. To pass an affordability test, applicants will need to show that they are earning a high enough income to cover their monthly repayments as well as their usual living expenses. They will also want to make sure that the applicant's circumstances and income are secure. For people who are looking for a mortgage while self-employed, this can pose extra challenges.
What are the pros and cons of a 95% mortgage?
The appeal of a 95% mortgage is that it enables borrowers to acquire the vast majority of the money to fund a property purchase as a loan. For some homebuyers, spending even 5% of a property's purchase price upfront can represent a significant financial challenge. the average mortgage deposit in the UK is between 15% and 20%, making a 5% deposit very appealing.
However, there's a good reason that many buyers elect to pay a higher deposit upfront. Every mortgage comes with an interest rate. When the borrower has finished repaying their mortgage, they will have paid back the money they borrowed plus the interest. As a general rule, the higher the deposit is, the lower the interest rate will be. For a 95% mortgage with a deposit of just 5%, the interest rates are generally much higher than they would be for a mortgage requiring a larger deposit.
find me a mortgage
Should first-time buyers save more and pay a larger deposit?
Everyone's circumstances are different, and many lenders will enable buyers to put down more than 5% as a deposit on a 95% mortgage if they want to. Buyers who can afford to pay a higher deposit upfront will be able to reduce their interest rates, saving money in the long run. However, if they're currently renting and looking to get on the property ladder as soon as possible, they may well decide that it's worth accepting the higher interest rate.
What is the government's 95% mortgage guarantee scheme?
As part of the 2021 Spring Budget, the government introduced numerous schemes and initiatives aimed at helping the UK recover from the economic damage caused by covid. One such measure was the 95% mortgage guarantee scheme. Under this scheme, homebuyers, including first-time buyers, can secure a 95% mortgage underwritten by the government. The scheme applies to mortgages for property valued at up to £600,000 and is available to any buyer. It's currently set to run until 31 December 2022.
The goal of the mortgage guarantee scheme is to encourage lenders to offer more 95% mortgages. Because they are underwritten by the government, lenders are guaranteed to recover their losses if borrowers are unable to keep up with repayments, making lenders more willing to lend to higher risk applicants. The government guarantee also means that lenders are protected from negative equity, which is when a mortgaged property's value falls below that of the outstanding loan. So, the scheme should also encourage lenders to expand the range of properties they're willing to offer 95% mortgages for.
Even with the government guarantee, borrowers will still need to meet the eligibility criteria, including passing an affordability test.
Can first-time buyers get a 95 mortgage?
Can first time buyers get a 95 mortgage? Yes. 95% mortgages are available to any homebuyer, including first-time buyers. As with any type of mortgage, individual lenders will have their eligibility criteria that you will have to meet. You will also need to make up the difference between the amount you borrow through mortgage and the property's purchase price through your deposit.
To find out if a 95% mortgage is right for you and whether you might qualify, contact WIS mortgages today. WIS Mortgages is a mortgage advisor in Kent, but we cover the whole of the UK. Anyone looking for a mortgage or free initial advice about their mortgage options can benefit from our services, and we offer specialist advice for contractors. We also operate on a no direct fee basis, meaning you never have to worry about unexpected additional charges.
95% mortgages can be a great option for first-time buyers, especially those who can't afford a 15-20% deposit. However, it's important to remember that 95% loans come with higher interest rates, making them more expensive in the long run.
As a mortgage is secured against your home/property it may be repossessed if you do not keep up with the mortgage repayments.
Contact Us
SHARE WEBPAGE