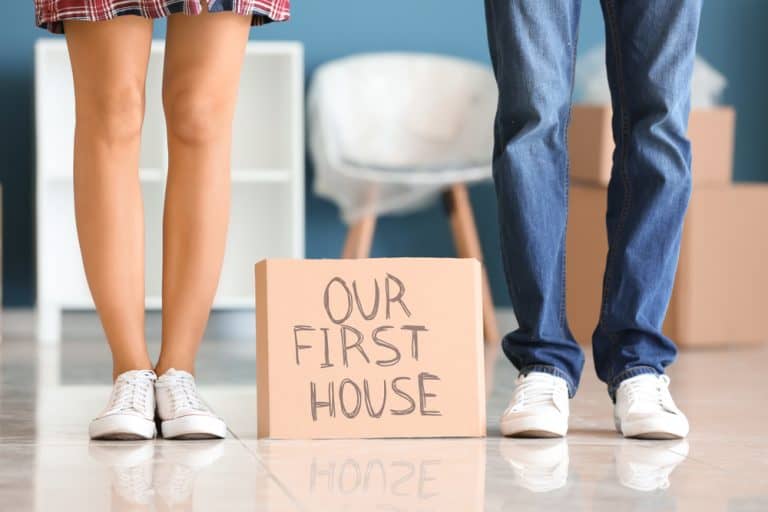 First-Time Buyers Need To Plan
First-time buyers may need handholding as it is likely that they have not been involved with purchasing a property. The following are a few things you need to be aware of when you plan your purchase. It might be an idea to talk to a mortgage broker or someone who is aware of the process who can guide you.
1. Make sure your credit file is clean and accurate
There are several credit agencies you can use to generate a credit report. Ensure you have a clean credit file. The credit file should not reflect any adverse credit, address history should be up to date, a healthy credit score, no arrears in terms of credit card settlements. Experian, Equifax, and Call Credit are known providers in the market. However, a provider like Check my file is more suitable for the purpose as it looks at various providers and consolidates the credit score. Most providers have a free month's trial and you can cancel the membership before it ends.
2. Get a Decision in Principle
find me a mortgage
Your mortgage broker can help to get a decision in principle to confirm how much you can borrow based on the information you provided. If you provide false information you may not be able to borrow what is on your decision in principle. It might be best to share a copy of your credit file with the broker to be sure your commitments are picked up properly.
3. Ensure you are on the voters' list
Being registered on the voters' roll is proof to lenders of your address. If you are not registered on the voters' roll, we suggest you do so at the earliest. This would be beneficial when you are applying for the mortgage. This is important for you to be effectively ready to become a first-time buyer.
4. Bank statements which are nice and clean
Lenders will require three to six months of personal bank statements. They will have a close look at your income to verify whether it is regular and match with the pay-slips. Sometimes, employers do make mistakes when crediting your salary. Therefore, always double-check the correct salary is reflected on both pay-slips and bank statements. Expensive habits such as gambling and other expensive hobbies if evidence can be considered as commitments. Bank statements will also be used to verify your regular expenses and commitments. Simply, you just need to make sure that your bank statements are nice and clean!
5. Proof of deposit
Lenders will look at how the deposit was built up over time. If you are using your savings, the bank statements need to reflect the build-up of these savings. In case your deposit comes from a sale of an asset, money from foreign business, relatives, or friends, lenders would want to see the origin of funds. If the deposit is a gift from a third party, you should have a clear audit trail. Lenders would require a gifted deposit form with the details of the provider, stating they have no interest in the property, it's not a loan and it doesn't need to be repaid to the provider.
6. Plan all your other cost
Apart from your deposit, you may need money for stamp duty, solicitors' fees, moving cost, and maybe small repairs once you have moved in. Best to draw up a budget to ensure you have all the necessary funds.
7. If you are self-employed you would need SA302s and Tax overviews.
If you are self-employed, ask your accountant for SA302 Tax Calculations and Tax overviews for the past three years (depending on the lender). Some accountants provide mortgage facilities as well. So, if your accountant has a mortgage business, your application process would be much smoother.
Contact Us
8. Pick a digitally driven application process
When purchasing your first home, it is good to have the mortgage offer in hand as soon as possible. Sellers and estate agents may be anxious until you get an offer in hand. Therefore, your mortgage broker should run the application process, avoiding delays. Time can be saved if you are using a digital mortgage broker who can also guide you as a real person when needed. Most digital mortgage brokers use chat facilities, WhatsApp, and Facebook messenger for communication and are flexible with timings. Digital Mortgage brokers use Fintech and use facilities such as online verification for Identification and income. They will also use open banking to make things faster.
9. Select a solicitor who can process your application smooth and fast
It is important that solicitors you select can process your purchase without delays. Different solicitors have different processing times for mortgage applications. It may be helpful to find out from a few people on their experience with the solicitors before deciding. Your mortgage broker can assist you with finding a good solicitor who can help you with the smooth purchase. Brokers use platforms that rates solicitor and will know the pros and cons by looking at their reviews.
As a mortgage is secured against your home, it could be repossessed if you do not keep up the mortgage repayments
What you need to do to buy your first home | Savings | Deposit | Help to buy | Get a Mortgage
How to save money on a low income for a mortgage FREE budget spreadsheet link
SHARE WEBPAGE