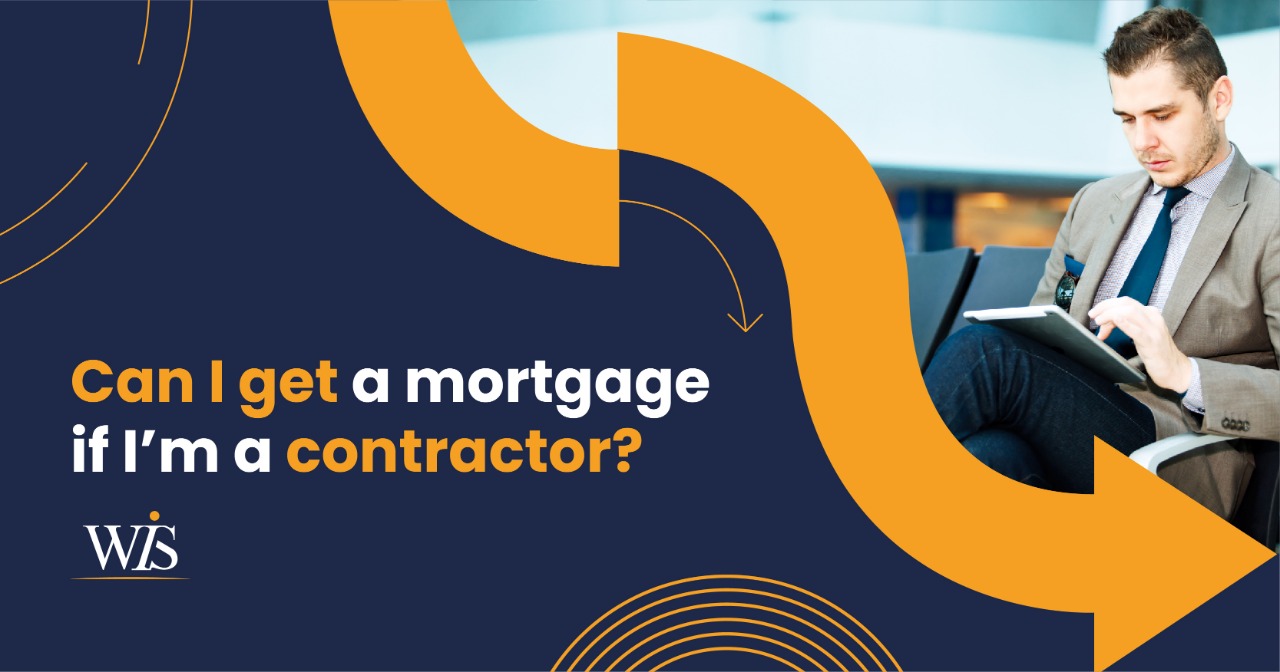 Can I get a mortgage if I am a contractor?
If you are a contractor, you have a degree of flexibility in your working life, but that comes with uncertainty. Your income may not be consistent, and this could cause you to wonder 'can I get a mortgage if I am a contractor?' As the number of contractors and other self-employed people continues to climb in the UK, many mortgage lenders are opening their minds to consider lending to people like you.
In this guide, we will tell you how lenders assess a mortgage application from a contractor. We will also offer some advice on things you can do to improve your chances of approval.
find me a mortgage
How much can I borrow as a contractor?
When any mortgage application is submitted, the first thing a lender will do is work out how much they are willing to lend you. This is referred to as an affordability assessment. It involves looking at your general earnings and weighing that up alongside your living expenses and the security of your income.
As a contractor, you will be asked to provide evidence of your earnings. It is likely that you will be required to show 2-3 years worth of accounts. With this in mind, it can be very challenging to apply for a mortgage if you are still at an early stage in your career, though there may still be options available to you. Check out our guide on how much mortgage a contractor can get in 2021.
How do mortgage lenders assess a contractor's income?
If you are a contractor with a lengthy working history, lenders will usually generate an average of your income from recent years to get an idea of your typical income. With this average calculated, they will make a decision on the amount you can afford to repay each month.
So, for example, if you earned £35,000 one year and £40,000 the next, the lender could estimate your average annual income as £37,500.
If, however, there have been more drastic shifts in your earnings year on year, lenders may not use this approach. In this case, they are likely to use either the most recent year or the year with the lowest earnings as the indication of your income capacity. This could mean the mortgage offer is lower than it would otherwise be.
Check Affordability
Can I get a mortgage if I am a contractor on a 'day rate'?
If you are paid a day rate, some mortgage lenders may be happy to calculate your affordability based on that. However, many will require you to have a 12-month contract in place to do this.
In this instance, lenders will multiply your day rate by the number of work days per week, then use this to calculate your earnings for a full year. Be advised that they will factor holidays and gaps between contracts into their calculations.
Example
If you work at a day rate of £300 and you typically work five days per week, your estimated yearly income would be £72,000.
£300 x 5 days = £1,500
£1,500 x 48 weeks = £72,000
This method of calculating can be handy if you have recently left full-time employment and have only a short history as a contractor. If this is the case, lenders will need to be convinced that your venture as a contractor is likely to succeed. They will need to see evidence of things like previous experience, relevant qualifications, an existing network and signed agreements.
How to make your mortgage application stronger as a contractor
One of the most powerful ways to improve your chances of success is to offer a larger deposit. This will reduce the amount you need to borrow, meaning the risk to the lender is smaller. This will enable them to view your application more favourably.
Lenders also look for evidence of long-term security. If you can show them an ongoing agreement with a client, or evidence of existing agreements that have a good chance of being renewed, this could inspire confidence in lenders.
One of the perks of contracting can be taking a break between stints of working, but you should minimise this time off in the lead-up to applying for a mortgage. If lenders see you out of work for more than 8 weeks in a 12-month period, this could set off alarm bells.
Another thing to consider is how good your credit score is. If there is room for improvement, it might be worth doing so before applying for a mortgage. This can be more important for contractors than for those in full-time employment since lenders will need indications of good financial management for someone whose income is not always guaranteed.
You must also provide evidence of your expenses and operating costs. Show as much information as possible to give the lender a strong understanding of your financial situation. This can help them to feel more confident about lending to you.
Contact Us
Choosing the right lender
If you have a fairly consistent income and have been a contractor for a long time, you might be able to apply successfully with a high street lender. However, many use a strict score-based assessment that is modelled around full-time employment, so you may receive a smaller offer or simply be declined.
Contractors, freelancers and other self-employed people are likely to have better luck with a more specialist lender. Those who refer your application to an underwriter will be able to take other factors into account like your expertise and employment history – factors that a points-based system will overlook.
There are even specialist lenders who offer products tailored to contractors and even specific professions. Some also offer bespoke deals that take applications on a case-by-case basis.
Get the most suitable advice
If you are a contractor or freelancer, WIS Mortgages are here for you. We are an end-to-end digital mortgage broker who makes online mortgages simple for people in all types of employment. We have bags of experience helping contractors find the most suitable mortgage to buy a home and live the way they want to. Get in touch for free advice or use our contractor mortgage calculator.
As a mortgage is secured against your home/property, it may be repossessed if you do not keep up with the mortgage repayments.
SHARE WEBPAGE