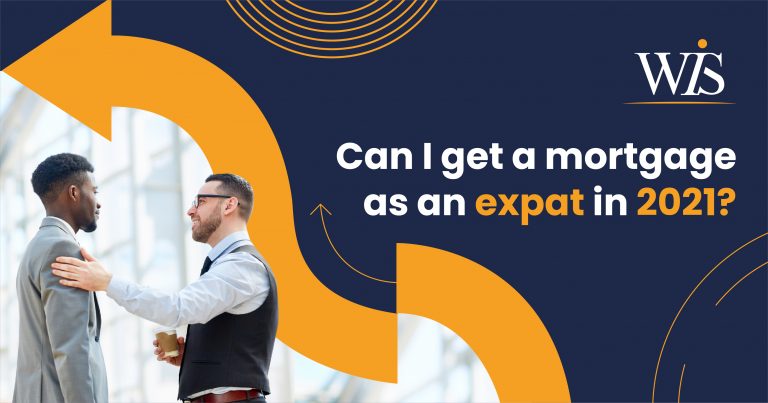 Can I get a UK mortgage as an expat in 2021?
It is easy to understand why many of us take up the exciting opportunity to live or work abroad. However, after Brexit, what do you do if you are an ex-pat living and working in the UK with a property that needs to be re-mortgaged, or you are looking to buy a property here for the first time? Can you get a UK mortgage as an ex-pat?

2021 is an excellent time to look at investing in property in the UK because of the stamp duty holiday which is in place until the end of March. However, the process is now much more complicated than simply applying for a mortgage through a bank or building society.
Can I get a UK mortgage as an ex-pat?

This depends on a number of factors. For residential and buy-to-let mortgage applications, banks such as NatWest and Santander now require EEA, EU, and Swiss citizens to provide evidence of their permanent right to reside in the UK before applying for new lending. This can include proof of their pre-settled or settled status as part of the EU Settlement Scheme or other accepted documents (permanent residence, indefinite leave to remain, or indefinite leave to enter).

NatWest, in particular, said this move has come as a result of customers potentially losing their right to reside in the UK if they do not apply to remain in the country under the new scheme.
What are the banks saying?

Santander

Expats applying for residential or buy-to-let mortgage applications will need evidence of their permanent right to reside in the UK.

If applicants aren't UK residents, Santander will only consider applications for new lending for a handful of reasons. For residential mortgages, this includes those temporarily overseas (e.g. offshore workers), those planning to occupy the property upon completion and those not fully occupying the property (but the property will be either split, partially or family occupied).

Buy-to-let applications will only be considered if the applicant is overseas temporarily and will be returning to live in their UK owner-occupied residential property.

NatWest

As of the 1st of January 2021, NatWest stopped new lending to European Union (EU) customers who are yet to receive a settlement status to reside in the UK. Anyone who entered the UK after 31 December and therefore is not eligible for the EU Settlement Scheme will have to apply for a visa and comply with the new points-based immigration system.

Understanding pre-settled and settled status

When applying to the EU Settlement Scheme, you will not be asked to choose whether you're applying for settled or pre-settled status. The status you are awarded will depend on how long you've been living in the UK.

Settled status

You'll usually be given settled status if you've lived in the UK for 5 years continuously. This means that for 5 years in a row, you've lived in the UK for at least 6 months in any 12 month period. There are some exceptions, including compulsory military service of any length, time you spent abroad in the armed forces or as a Crown servant, and a period of up to 12 months for an important reason (e.g. childbirth, study, serious injury).

Pre-settled status

If you have not resided in the UK for five continuous years when you apply, you'll usually be awarded pre-settled status. However, you must have started living in the UK by 31 December 2020, unless you are applying as a close family member of an EEA, EU or Swiss citizen who started living here before this date. From the date you are awarded pre-settled status, you can stay in the UK for a further 5 years.

How to apply for settled or pre-settled status

If you started living in the UK by 31 December 2020, you'll need proof of your identity and your residence in the UK. Proof of identity includes:

• A valid passport
• A valid biometric residence card
• A valid biometric residence permit

If you arrived in the UK before 31 December 2020, you can prove your residency by providing your National Insurance number. This allows an automated check to be carried out of your residence based on certain benefit and tax records.

There are numerous ways to apply, including online or via post, so visit the GOV.UK website for more guidance.

Seek expert advice from a mortgage advisor

If you are considering buying or re-mortgaging a property in the UK, we have a wealth of expert knowledge and can guide you through the maze of requirements needed to secure a mortgage. Initially, you will have a consultation with one of our expert mortgage advisors who will assess your individual circumstances and help you find an expat mortgage that best fits your circumstances. However, before making any decisions, it's always wise to check whether your tax might be affected. Rest assured, we can also guide you through the intricacies of tax affairs as a UK expat.

We have access to a wide range of mortgage products that are not always made available to the public. We have your best interests at heart, so we will explain the options on offer to you in detail to ensure you make an informed choice. Finding the right product to fit your needs is where our experience and access to mortgage products will make your journey onto the property market simple. As a start to help you on your way, we have a useful mortgage calculator that can help identify how much you might be able to borrow.

Get in touch with us today on 020 3011 1986 for free and knowledgeable advice.

Sources

Apply to the EU Settlement Scheme (settled and pre-settled status)
Settled Status EU Citizens Families

As a mortgage is secured against your home or property, it may be repossessed if you do not keep up the mortgage repayments.
Mortgage Calculator
Contact Us
SHARE WEBPAGE