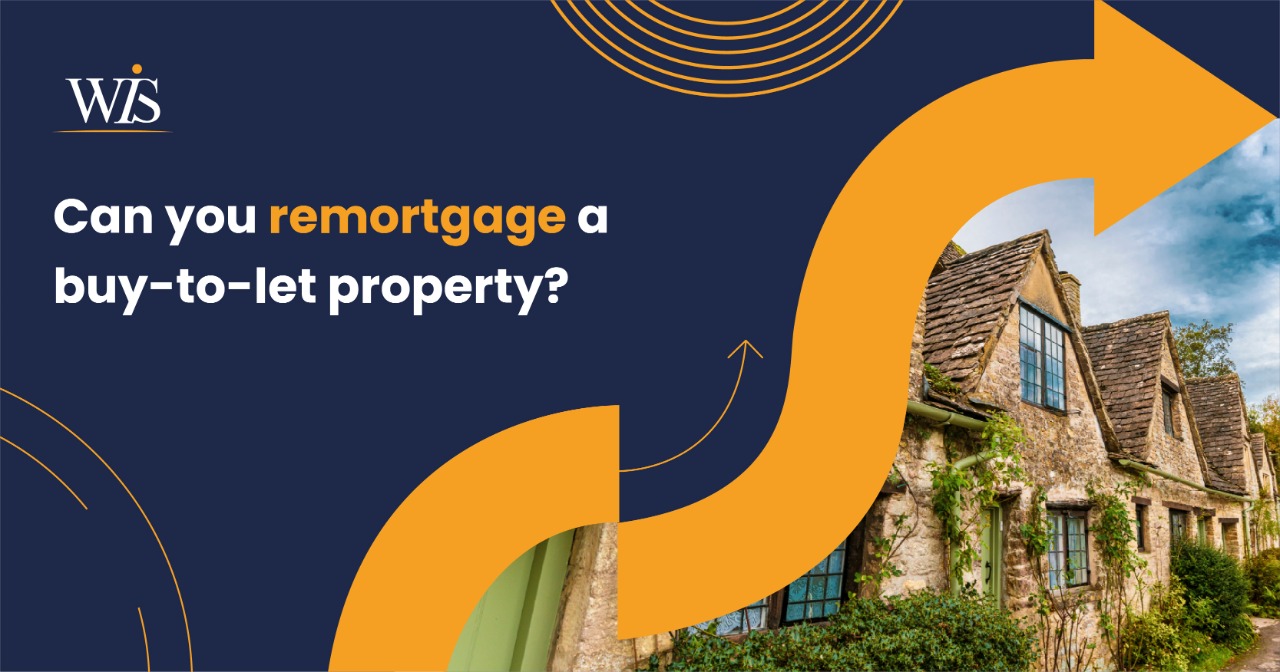 Can you remortgage a buy to let property?
Remortgaging a property is a great way to increase available funds for various projects that you may have in mind. While many homeowners are aware of their ability to remortgage a home, many landlords are not aware that they could also use remortgaging to their advantage by remortgaging their buy to let property.
A buy to let is a property that you purchase intending to rent it out to tenants, making yourself a landlord. While it may be less common for landlords to remortgage their property, it certainly isn't something that should be brushed under the carpet. So, can you remortgage a buy to let property? This article will tell you how you can do it and why it could potentially be the right move for you to make.
What is remortgaging?
Put simply, remortgaging is the process of moving from one mortgage deal to another. When you remortgage, you can either continue with the same lender or move to a new company that offers a better deal. For most homeowners, your mortgage will be your biggest financial commitment. With remortgaging, you can change your mortgage from the one that you originally took to suit your individual circumstances.
find me a mortgage
Can you remortgage a buy to let property?
Remortgaging a buy to let property can be done for several reasons. The basics of remortgaging a buy to let property are very similar to remortgaging a residential property, however, applications will be considered as a business interest rather than a personal proposition. Therefore, you must remortgage your buy to let property for the right reasons.
Remortgaging to increase your portfolio
One of the biggest reasons that landlords may choose to remortgage is to buy another buy to let property to increase their portfolio. In this circumstance, you may use the equity from the first remortgage to put a deposit down for a second mortgage. If you own several properties, it may be possible to get a portfolio mortgage that covers all of your properties in one loan; this may be a good way to keep on top of payments and manage your portfolio more efficiently.
Remortgaging to improve the property
Amongst the most successful remortgage applications are those that are intended to help improve or renovate a buy to let property. Mortgage lenders are more likely to accept applications for a remortgage if you intend on putting the equity back into the property to increase its value. You can increase the value of a property through expansion, renovation or even re-design. The applications are often more successful with mortgage lenders because they are seen as lower risk because the property itself will benefit and the lender clearly has an interest in the condition and value of the property.
Remortgage to buy out a partner
Many landlords begin their investment journey in partnerships, however, as time goes on, you may decide to part ways and split your assets so that you have sole ownership. To achieve this, you will need to buy out your partner. You may consider remortgaging a property to obtain the capital that you need to buy your partner's share. Most mortgage lenders will consider this application if you can demonstrate that it's affordable.
Remortgage to pay off debts
Although mortgages are a huge financial commitment, other debts can be a lot more stressful to have hanging over your head. Therefore, you may choose to remortgage your buy to let property so that you can settle any other debts that you may have. While this reason for remortgaging is common, it does present a risk to your mortgage lender which will not help your application.
Think carefully before securing any other debts against your property.
Remortgage to improve your rate
Just like you may switch phone providers or change to a more affordable gym membership, you can remortgage your buy to let property to get a better deal. The terms of different mortgage lenders will change over time and what was once a great deal when you bought the property might not be the best in the market anymore. We can help you to compare rates and find the right mortgage lender for you.
Remortgaging to convert to a residence
There may come a time when you want to turn your rental property into your residential home. To do this, you will need to convert your mortgage. Whilst doing this, you could take the opportunity to shop around for better deals and perhaps remortgage with a different lender, Those that are best for buy to let properties are not always as effective for residential mortgages.
Factors that will affect your buy to let remortgage
When you choose to remortgage a buy to let property, your application will be thoroughly reviewed and scrutinised by mortgage lenders. Although many buy to let remortgages are accepted, there is always a chance that your proposal will be rejected and this can be for several reasons.
You do not meet income or affordability criteria
For a mortgage lender, allowing someone to remortgage a property (and therefore take out more loans) is a risk. To minimise this risk, mortgage lenders take precautions to ensure that all applicants are capable of repaying the loan. Mortgage lenders will look at your income and the property's rental income potential to decide whether you fit the criteria.
Your money does not come from a reliable source
As unfair as it may be, self-employed people may find it harder to secure a remortgage application than those who are registered with PAYE. This is simply because being self-employed automatically puts you at risk of having an unstable income, which does not work in your favour in the mortgage lender's eyes.
Check Affordability
You have poor credit history
Your credit history says a lot about how you handle your finances and many mortgage lenders will not accept applicants who do not have a clean history. If you have had previous credit problems, mortgage lenders may struggle to trust that you will be able to make payments each month.
While the above are among the most common reasons that your remortgage application may be rejected, several other factors may influence a mortgage lender's decision. These include:
Your age
The property usage
The paperwork that you submitted contains errors
You have maxed out your mortgage debt
Your rent income is not high enough
You do not have a big enough deposit
So, to answer the question, Can you remortgage a buy to let property? - Yes, you definitely can! Remortgaging a buy to let property is a great way to obtain extra capital and make other investments or to pay off debts. Remortgaging is possible, as long as you make your decision based on the right reasons and have a strong application. If you would like to know more about the process of remortgaging a buy to let property, get in touch for free advice or use one of our mortgage calculators.
As a mortgage is secured against your home or property, it may be repossessed if you do not keep up the mortgage repayments.
SHARE WEBPAGE