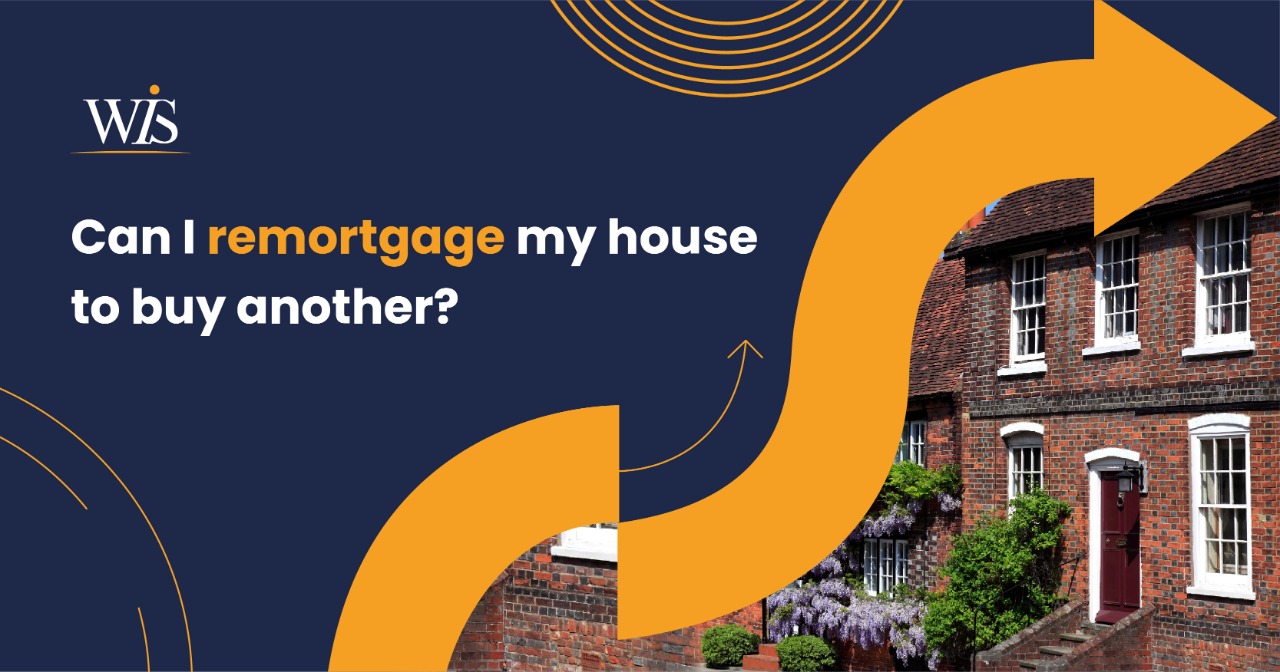 How can I remortgage my house to buy another one in the UK?
Maybe lately you've been asking yourself, "Can I remortgage my house to buy another one in the UK?" If that's the case, then you've come to the right place. Below, we'll discuss the most important things to note to remortgage your house successfully. But first, before diving into the subject, let's answer your question:
find me a mortgage
Can I remortgage my house to buy another?
Yes, you can if you meet a few conditions. First, you must qualify for a remortgage. Second, you're sure that refinancing your current property would raise the amount needed to fund the purchase of your new house. Plus, you must convince your mortgage lender that you can afford to pay both your refinanced mortgage and the debt secured against your next property. Even after you are sure that eligibility isn't an issue for you, there are other factors you'll need to consider to make this process as smooth as possible. For instance:
What kind of mortgage would you need for the new property?
When you're looking to remortgage a property, you have a number of options – you may choose to get a new remortgage to replace your current mortgage or get a second charge mortgage. This is a separate loan secured on your home.
However, there's a catch – how do you intend to use the new property? First, note that if you plan to let out the new property (become a landlord) and you currently have a residential mortgage, you can't apply for the same mortgage against the new house. Instead, you would need to get a buy-to-let mortgage.
Different types of mortgages
The options available to you are:
One remortgage – This applies if you have substantial enough equity to pay for the existing mortgage on your current property. If so, this enables you to pay for the second property, leaving you to have only one remortgage on your primary property only.
Two remortgages – This is a more common situation. Here, you have enough equity to replace your initial mortgage on your primary property. As such, you have sufficient equity to release the funds for a deposit on your intended second property. This process will leave you with a more substantial larger mortgage on both your properties.
Three remortgages – when you opt for three remortgages, you go for a second charge remortgage – also referred to as a "secured loan" – on your primary property and leave the first mortgage as it is. The funds you get could then act as your third mortgage's deposit and serves as your means to purchase the second property.
We know that all this may sound a bit complicated, especially if this is your first time attempting a remortgage deal. Therefore, it may be better for you to seek the advice of an experienced independent mortgage adviser to guide you through the process. That's just one of the reasons why at Wismortgages, we are readily available to offer you the advice needed.
Please don't hesitate to get in touch for free advice or use our mortgage calculator. Whatever the case, your current property's equity will play a significant role during the remortgage application process. So that takes us to the next point.
Check Affordability
Understanding the numbers
Mortgage brokers will determine the equity on your home by deducting loans taken out against it (like your mortgage) from the property's current value. Therefore, if the market value of your home is £350,000 and the balance on your mortgage is £200,000, then your equity is £150,000.
Very few lenders will let you borrow against the total amount of your home equity. So, depending on the lender's terms, the LTV (total loan-to-value) you can leverage upon your property is around 80%-95%.
Although this is an effective way to release equity when buying another house, you still need to confirm that you can afford the new mortgage rate. In addition, consider other property taxes and transaction fees.
Use our free mortgage calculator to gain more insight into whether getting a remortgage is a good option for you right now.
With the numbers out of the way, let's look at other factors that can impact your application.
Personal circumstances
Potential lenders will be highly interested in your personal details, including your employment type and your income and credit. These factors will affect the remortgage deals you will qualify for as well. Read on to find out what they would be looking for when assessing your personal circumstances.
Employment type
Typically, mortgage lenders prefer to deal with customers in full-time employment with proven and stable sources of income. Still, that doesn't mean that self-employed customers or independent contractors can't get deals as well. Also, if you started a new position, you may be wondering how long to work before qualifying for a remortgage.
Contact Us
Credit score
Certainly, your credit score is one of the major things that determine the success or failure of your remortgage application. A potential mortgage lender wants some assurance that they will get their funds back from you. Thus, it's a prerequisite that they will conduct a full credit check on you before approving your application.
Unfortunately, if you have a bad credit score, you appear as a high-risk borrower. It would be difficult to convince them that you won't default on the loan and However, that doesn't mean it's impossible to get a lender. If your credit is poor, there are options you could try, like applying for a mortgage with a partner or spouse with good credit.
Final thoughts
There are many reasons why you may want a remortgage deal. For example, maybe the value of your property has risen rapidly, and you want to take advantage of that. It can be tricky to understand, but it doesn't have to be complicated. If the process is managed correctly, it can offer you several benefits.
Now you know the answer to the question, "can I remortgage my house to buy another one?" you can start planning your next move. Contact us today, and one of our friendly and professional team members will provide all the information needed.
As you secure your mortgage against your home/property, please note that it may be repossessed if you do not keep up with your mortgage repayments.
SHARE WEBPAGE