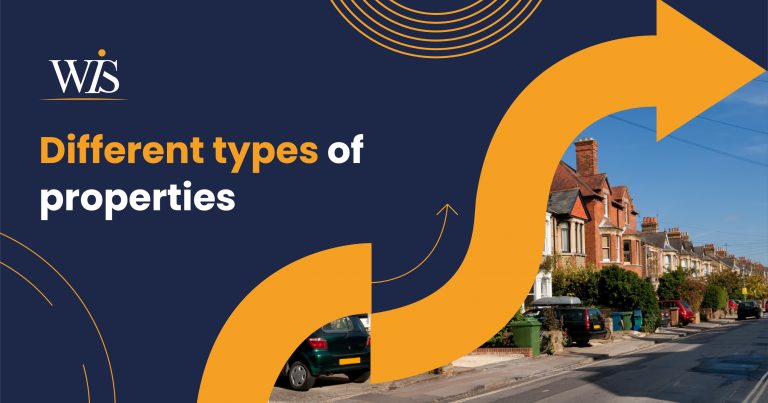 Different types of properties that lenders are reluctant to grant mortgages for
The process of securing a mortgage can be down to individuals' income and credit commitments. However, the property structure can also have an impact on the process of obtaining a mortgage. The following types of properties can be more difficult to obtain a mortgage on,
Ex-local authority housing
Ex-local authority housing is cheap compared to other properties in the market. As a result of this, the value of such houses is prone to reduce in value over time. In addition, if the subject property is surrounded by rented council houses as a majority there will be an additional risk undertaken by the mortgage lenders. This causes most mortgage lenders to reject ex-local authority.
Lenders are reluctant to grant mortgages for high-rise flats ranging from the fourth to the twentieth floor. This is mainly because properties struggle to maintain their value in the long run and thus, it will be out of the homeowner's control.
Properties built of concrete.
Mortgage Lenders are reluctant to grant mortgages for properties built on nonstandard materials like concrete. Most of these properties had been built in the sixties.
Also, properties that have thatched roofs, houses with wood and steel frames struggle to obtain a mortgage as well.
Properties above commercial areas
The properties above commercial premises are more prone to be affected by noise, smells, security threats and these can cause a negative impact on the subject property. After the financial crisis and due to these issues, mortgage lenders have been reluctant to provide mortgages on these properties.
Properties with annexes or two kitchens
Properties that have 2 kitchens or that have annexes signal to lenders that part of the property can be rented out. This is a breach of criteria for residential mortgages. As per Valuation Offices Agencies, separate council tax bills have to be paid for the properties.
The multi-unit block is a property containing a single freehold occupied by multiple tenants independently. These types of properties are said to breach residential mortgage criteria if part of the building is being rented out. As a result, mortgage lenders are reluctant to grant a mortgage.
Live/ work units allow you to live and run a business as well. Usage of these properties for only residential purposes is known to be breaching planning regulations. Breach of such regulations causes charges on business rates and council tax rates.
Limited demand for studio flats causes difficulty when selling. Also, mortgage lenders require most flats to have higher than 30m2 in size to grant mortgages.
New Build or renovated properties
In order to prevent the devaluation of properties in early stages of business, mortgage lenders restrict the maximum lending on new build properties.
Unless a legal agreement between adjacent flat owners, there will be problems when carrying out structural repairs and associated cost. This causes lenders to be reluctant on mortgages.
A flying freehold extends to a part of neighbouring freehold property such as garage, overhanging balcony, living room or loft. Some mortgage lenders refuse to grant mortgages, or some lenders restrict the mortgage amount.
The minimum requirements for a habitable property are that it should have usable kitchen, bathroom and watertight roof. If these conditions are not met, getting a mortgage would be difficult.
Properties powered with generators or off the grid may be difficult to sell. As a result, most lenders do not grant a mortgage. However, with the increase of environment concerns peoples are adding eco-friendly elements to properties which may also cause a problem in obtaining a mortgage.
No property management company for flats
When there is no property management company, lifts, hallways and disposal units can be neglected causing a poor condition on properties. This makes could make it difficult to obtain a mortgage.
Properties with leases of 80 years or less are difficult to renew and will cause devaluations in properties making it difficult to obtain a mortgage.
Agricultural ties properties
Agricultural ties are a planning condition that causes the property to be occupied by someone in agriculture or forestry. These properties are difficult to be sold or will have to be sold at a discount. These types of properties are also difficult to obtain a mortgage for.
EWS 1 (External Wall System) form came into effect in December 2019. This form is used to specify that an assessment has been carried out on the building's external wall systems of 18 meters or above ground level or where specific concerns exist.
On 21st November 2020, an agreement was reached between the Government and RICS, where buildings without cladding do not require an EWS1 form. However, several lenders might not process the application without an EWS1 form if the valuer requires this.
If you have questions regarding any of these points please get in contact with us. We offer free advice so call us on 020 3011 1986.
As a mortgage is secured against your home or property, it could be repossessed if you do not keep up the mortgage repayments.
Contact Us
Mortgage Calculator
SHARE WEBPAGE