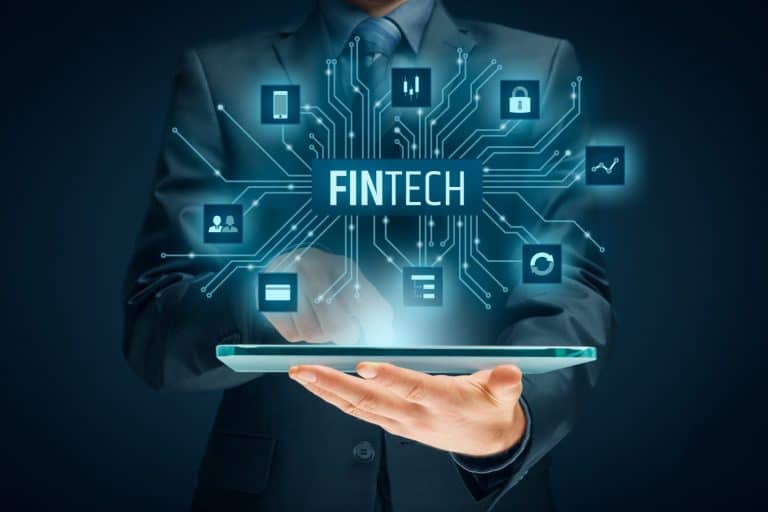 Fintech is the Future of Mortgages
Financial technology (Fintech) is used to describe new tech that seeks to improve and automate the delivery and use of financial services. The UK Residential and Buy to Let mortgage industry is experiencing a wave of technological innovation as both mortgage brokers and lenders seek ways to automate, simplify, and speed up each step of the mortgage application process. Fintech has played a major part in this space.
Fintech Mortgage Brokers could expedite the application
The latest research findings indicate that FinTech mortgage providers process loans much faster than non-Fintech mortgage providers. If speed is important to you then Fin-Tech could boost the speed of the application process. The process is faster as most documents can be provided and verified electronically. If you are a first-time buyer, you can speed up the application process by dealing with a fintech mortgage broker. It cuts down the time taken in collating documents for the bank and having to meet face to face to verify documents.
Most Suitable mortgage rates at your fingertips
Fintech mortgage brokers provide you with online mortgage search facilities to find the most suitable deals available in the market. The use of technology has helped them to access all types of mortgage products including offset mortgages. It will only take a few minutes before the automated system scan the whole of the market and finds you the most suitable deals from Banks and building societies. Then a mortgage broker can help you with assessing your affordability and check eligibility via live chat or video call. Fintech mortgage brokers have upped their game with user experience (UX) and customer convenience. Brokers are adopting to this like most in the service industries. Overall, this will ensure you get the most suitable deal available in the market that's vetted by a broker. Then they will ensure you are guided through the entire journey.
More flexibility with providing documents
Feedback from mortgage customers shows, collating documents is painful and no matter how good the mortgage broker is, it spoils the customer experience. Fin-Tech mortgage brokers have provided you with more flexibility with online verification facilities for passports, driving licenses, and access to open banking. You can also upload these documents via secure upload facilities if needed.
Security
Fintech Mortgages use high levels of security in terms of confidentiality of the documents or other privacy issues. Most providers will have an ISO27001 certificate for handling your data.
Brokers are advising digitally
Online chat facilities, the use of WhatsApp, and Facebook Messenger are platforms borrowers are familiar with and comfortable using. Mortgage advisers are using these. Some would like to discuss their mortgage on the go sitting on a train. If not, they would like to have a conversation in a few lots of 10-15 minutes. The chat facilities will enable them to come right back to the conversation and continue from where they left off. Borrowers are also familiar with platforms such as Skype and Zoom which brokers are now adopting. This avoids having to book appointments and wait for advisers. It helps you put a face to a name without having to move from your desk.
The online tracking system of your mortgage
Customers are often worried about different stages of the mortgage process such as Decision in Principal, full application submission, valuation, Issue of a mortgage offer, dealing with solicitors, and case completion. Now it is all in one online tracking system where you can log in and check the status of your mortgage and receive live updates on completion of each stage from your broker.
Post completion tracking
Mortgage brokers are also using post-completion tracking systems to ensure you are always on the most suitable deal. This will certainly help clients that are on no Early Repayment Charges (ERC) products and can switch at any time. This will also help clients who are paying high interest on their mortgages as these tracking systems will spot if you are paying more on your mortgage and notify you.
In summary Technological innovation has improved the efficiency of financial intermediation in the UK mortgage industry. Is it high time for you to join hands with a FinTech mortgage provider to experience the difference?
As a mortgage is secured against your home, it could be repossessed if you do not keep up the mortgage repayments.
WIS Mortgages and Insurance Services is a Fintech Mortgage Provider specialising in employed, self-employed, Contractor Mortgages and Expat Mortgages. Talk to us on 0203 0111986. WIS Mortgages and Insurance Services is a trading style of WIS Contractor Mortgages Ltd which is registered in England and Wales. Registered Number 11496588. Registered Office 4 Imperial Place, Maxwell Road, Borehamwood, England, WD6 1JN.
SHARE WEBPAGE