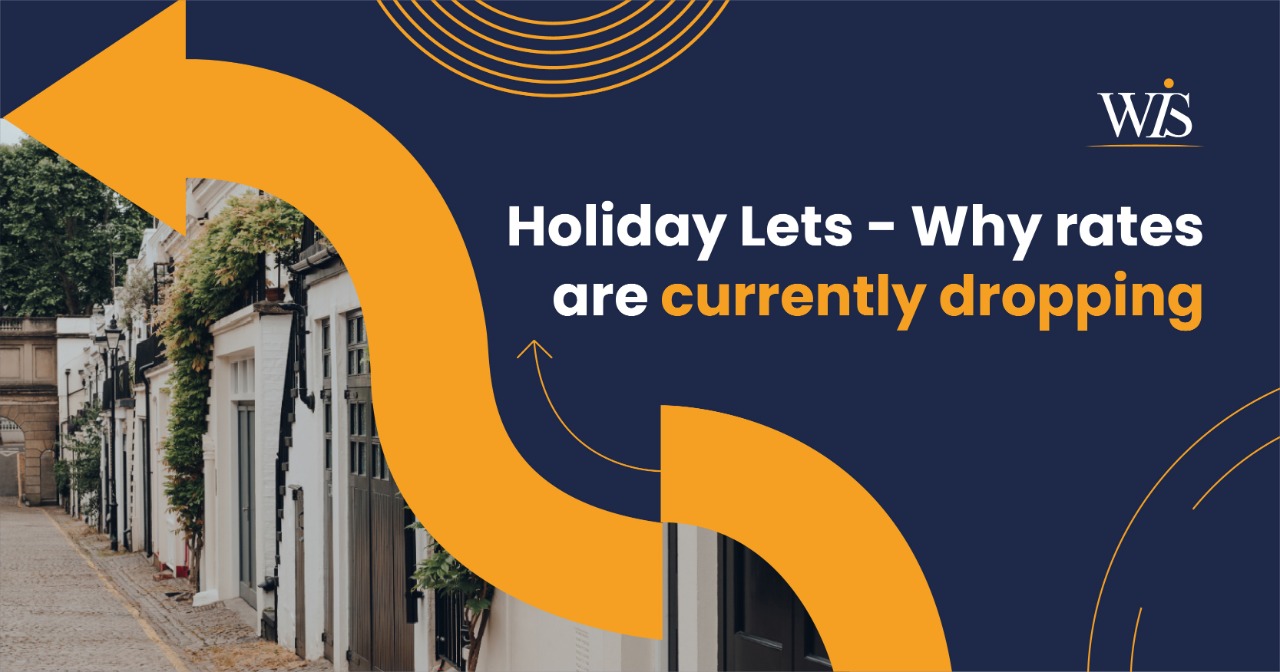 Holiday let mortgages- Why rates are currently dropping
What is a Holiday Let?
Holiday let mortgages differ from buy to lets due to the short-term nature. Generally, holiday let properties are required to be furnished at least 210 days a year. They also require at least 20% deposit due to the high risk.
With the prevailing uncertainty on travel, the UK holiday let market has improved. The mortgage deals that are available currently have returned to pre-pandemic levels. This is seen as a worthwhile opportunity for buy to let investors since most holidaymakers are booked until Winter.
The Holiday Let Mortgage Market
Moneyfacts.co.uk reports 149 holiday let deals available on the market. It also reports that the number of lenders offering holiday lets has reached 21 by March 2021. Also, the data reports that Building Societies are more inclined to offer holiday let deals now.
Hodge bank conducted a recent survey where, out of those purchasing a holiday home, 65% take a holiday let specific mortgage and 35% remortgage the existing home to finance the holiday let.
Hodge reports the average purchase price for a holiday home in March 2021 is £435,476. This is an increase of 12% from October 2020. Hodge also reports an increase of applications by 30% during this time frame. Hodge reports southwest as the most popular holiday let destination accounting for 39% of holiday let mortgages.
With the recent market changes, there are several lenders coming up with competitive offerings for holiday lets. The rates have been reducing to meet the demand of borrowers. Below are a few examples of the lenders available.
Market Harborough offers discounted holiday let products of up to 75% LTV with 5-year rates on simple applications of 3.49%. The minimum loan offered is £200,000. An interest cover ratio of 145% is applicable on this. They also allow expat, borrowers with no letting experience, properties for Airbnb and multi units as well.
Cambridge BS has re-entered the market with discounted mortgages of 75% LTV with a rate of 3.39%. Borrowers will be allowed to stay in the property for 90 days. Airbnb and other similar properties will be accepted.
Furness BS has strengthened the holiday lets range with the introduction of 2 new five-year rates of at 65% and 75% Loan to value. The rates are priced at 3.89% and 4.29%. These new products allow owners to personally use the property for 90 days. It will also consider the overall affordability during underwriters.
Advantages of Holiday lets
The yields achieved from Holiday lets will be higher than traditional buy to lets. If the owner intends to make the property available for 140 days, holiday let will be liable for business rates.
How can WIS help you?
At WIS we look at the 'whole of market' and select the most suitable deal based on the clients priorities and circumstances. We also discuss the individual circumstances of the client with lenders Business Development Managers when it is required and strive to obtain most suitable deals.
As a mortgage is secured against your home or property, it could be repossessed if you do not keep up the mortgage repayments.
SHARE WEBPAGE