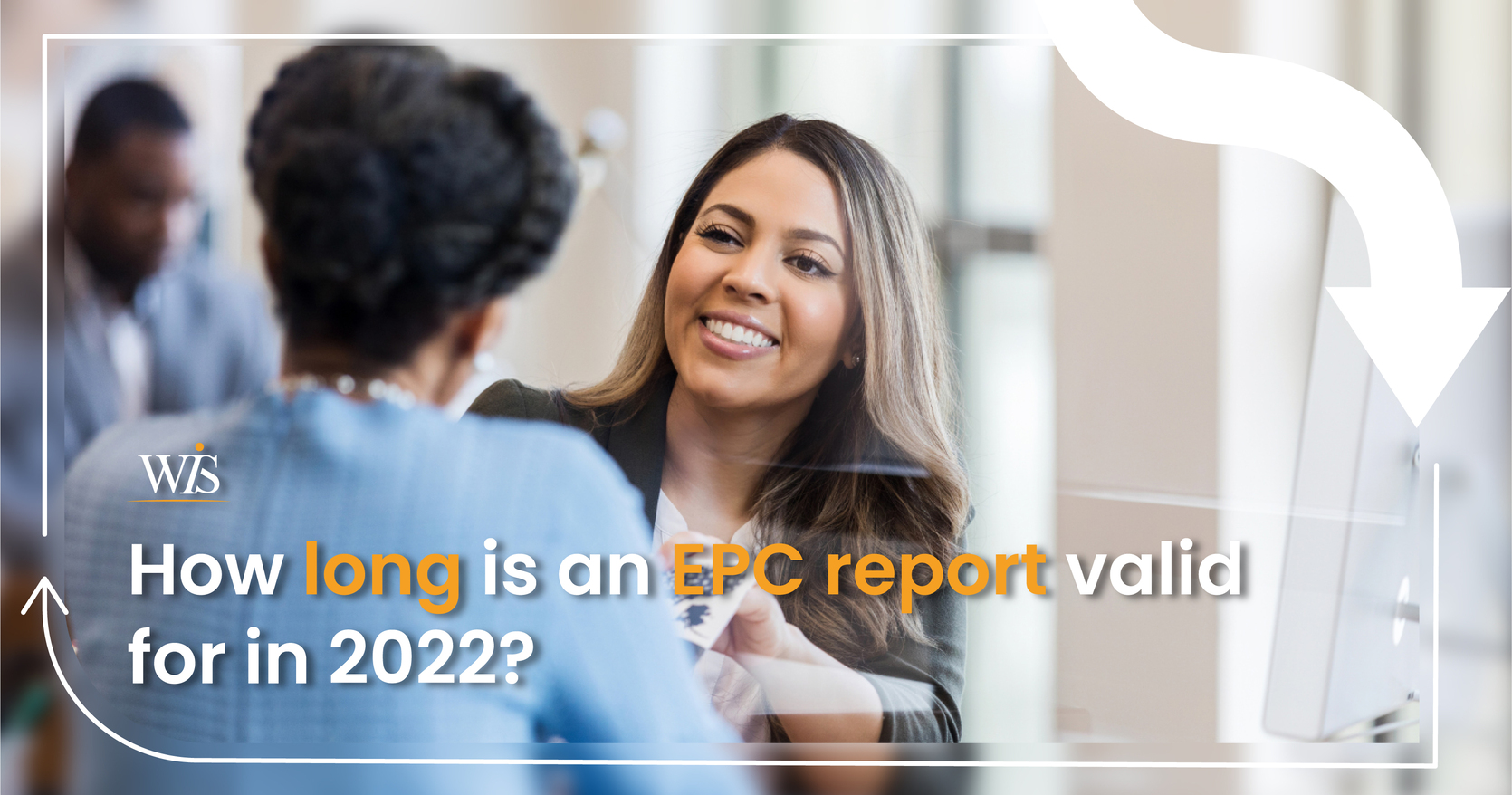 How long is an EPC report valid for in 2022?
In recent years the law surrounding Energy Performance Certificates (EPCs) has gradually changed to enforce stricter regulations surrounding the energy efficiency of rental properties. EPC reports are essential when selling or letting a property, and landlords must make sure their tenanted properties meet a minimum level of efficiency. But how long is an EPC report valid and how often do they need to be renewed? In this blog we give a comprehensive overview of EPC reports, explain why you'll need to get an EPC if you're planning to purchase a property to rent out and describe how to get one.
What is an EPC report?
An Energy Performance Certificate is a document that outlines a property's energy efficiency level and carbon dioxide emissions. It's an essential document for all properties in the UK that are set to be sold or let. To get an EPC your property must undergo an Energy Assessment Survey in which a qualified assessor inspects the building both internally and externally to determine its energy efficiency.
The property's age and size are considered along with the roof, walls, insulation, windows, heating systems, fireplaces, lighting and any renewable energy devices such as solar panels. The assessor then grades the property from 'A' through to 'G', with 'A' being the most energy efficient. The EPC report includes suggestions as to how to improve the property's energy efficiency and estimates the potential grade it could achieve if the improvements are made.
find me a mortgage
How long is an EPC report valid for?
EPC reports last for 10 years and they can be used multiple times within this 10-year period. You can check the status of a property's EPC for free using the gov.uk website to find out how long it is still valid. Once an EPC certificate has expired, you don't have to get a new one right away unless you plan to sell the property or rent it to a new tenant.
Since EPC assessments cost money, many landlords don't bother renewing an EPC before the end of the 10-year period unless they have done work to the property that they believe has improved its EPC rating. Properties with high EPC ratings tend to be more valuable so if you've made improvements to a property and are preparing to let to a new tenant or remortgage, it can be helpful to invest in a new EPC to boost your property's value.
How much does it cost to get an EPC?
EPC assessments typically cost between £75 and £120. The larger a property is, the more expensive an EPC assessment is because it takes longer to inspect the building. The process doesn't take long - usually less than an hour. It's important to use an accredited EPC assessor to ensure the resulting certificate is legitimate.
You can get an EPC assessment by approaching independent assessors directly. Alternatively, estate agents can often arrange EPC assessments on your behalf. They have a duty to ensure properties have valid EPCs within 28 days of going on the market, so they're often happy to recommend assessors.
Do I need to get a new EPC if I'm buying a property to let?
Any property currently on the market for sale should have a valid EPC. Provided that this EPC doesn't expire before the sale completes, you can use the same EPC when advertising the property to let. This means that if you're currently searching for a buy-to-let property, it's unlikely you have to worry about getting a new EPC before renting the property to a tenant.
However, you do need to keep in mind the responsibilities landlords have to maintain a minimum level of energy efficiency in their properties. Since 2018, all properties let to new tenants need an EPC with an E rating or higher. Since 2020, all properties with existing tenants must meet this minimum standard. If you purchase a property with the intention of letting it out, you must make sure it is rated at E or above. If not, you'll need to make improvements to improve its efficiency - and then get a new EPC to prove it - before letting it out.
Will a poor EPC rating affect my mortgage application?
Sometimes lenders factor EPC ratings into their mortgage decisions. Properties with very low EPC ratings and little room to make improvements don't make the best investments. Lenders could reject mortgage applications on these grounds if they believe the property is unlikely to hold its value due to its poor EPC rating. The risk is particularly high for buy-to-let mortgages due to legislation surrounding minimum efficiency ratings for rentals. Lenders want to know that you'll be able to get a tenant in the property right away in order to make your mortgage repayments.
If you plan to purchase a property with an EPC of F or G and make improvements before letting it out, lenders may reject your buy-to-let mortgage application or reduce their valuation of the property based on the costs involved to bring it up to the minimum energy rating. However, if they can be sure that you'll be able to pay the mortgage until the property is improved and tenanted, they're more likely to approve. Find out more about how buy-to-let mortgages work in the UK to find out if you could be eligible.
Get in touch for more advice
If you need more advice about buying a property to rent out and buy to let mortgages, get in touch for free advice or use our buy to let calculator to find out how much you could borrow. We also offer accountancy, insurance, wealth and pension advice via our WIS Accountancy and WIS Business Protection arms.
Accountancy is not regulated by the FCA. As a mortgage is secured against your home/property it may be repossessed if you do not keep up with the mortgage repayments.
Contact Us
SHARE WEBPAGE