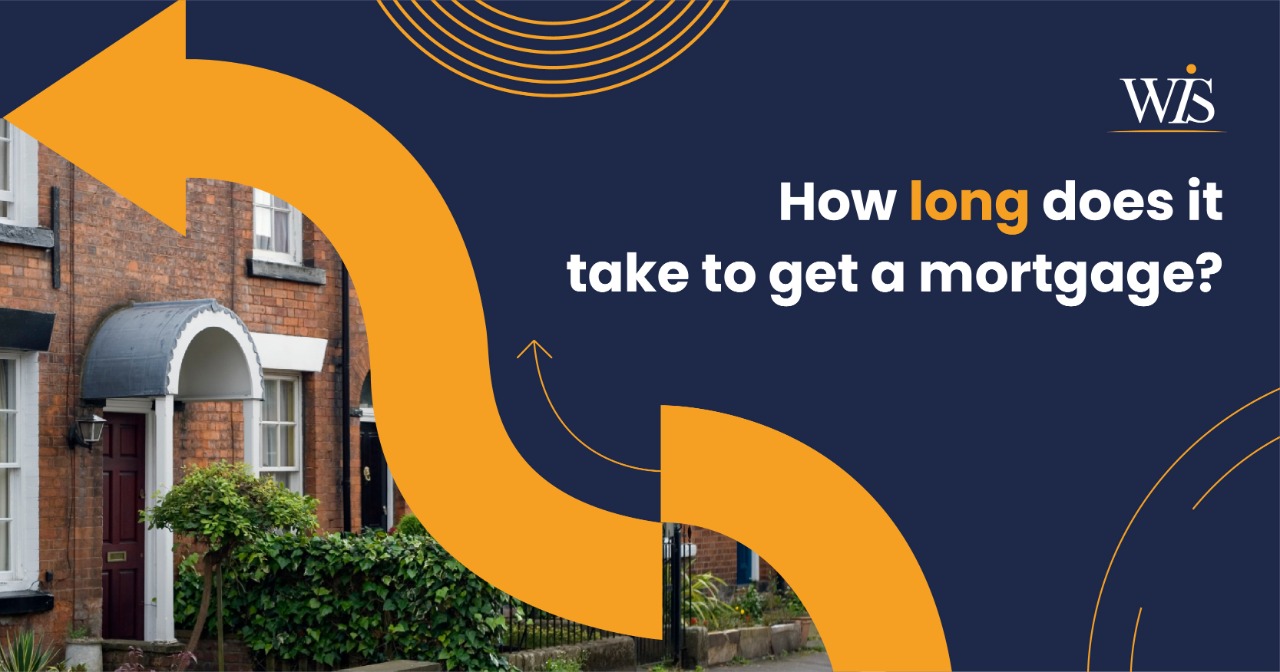 How long to get a mortgage in 2021?
Waiting can be frustrating, and we are often asked questions about how long it might take to get a mortgage in 2021. The home-buying process involves viewings, paperwork and lots of checks before you get given the keys. In this guide, WIS Mortgages talks you through the mortgage application process and how long you can expect it to take.
So, how long might it take to get a mortgage?
Generally speaking, it usually takes between 2 and 6 weeks to get a formal mortgage offer. It can take longer with more complicated applications. There are various factors that can impact how long it takes for a mortgage application to be approved. Take a look at the following timeline to get an idea of what's involved:
Mortgage in Principle
The mortgage in principle usually comes first. It is a statement from a lender that tells you how much, in principle, you will be able to borrow. If you have the necessary documents ready, it is a quick process where they look briefly at your income, finances and credit history.
A mortgage in principle can take less than an hour and, though it doesn't guarantee you will be approved, it is useful to show to estate agents.
The Mortgage Application
The actual application comes next. The form should take only a few hours to fill out, as long as you have all the documents and information ready. Once the form is submitted, lenders will look at:
Details of the property in question and proof of your deposit.
Valid identification.
Things like payslips and bank statements to get an idea of your regular income and outgoings. This is to assess affordability.
All this will be done alongside a credit check, and a formal valuation of the property will be arranged. This will be carried out by an independent surveyor for the purposes of verifying the property's true value. You may also wish to arrange a more in-depth survey to check for any issues with the property (things like a Homebuyer's Report or Full Buildings Survey).
Sometimes, the valuation will find that the property is worth less than you have offered, and the lender will only be willing to offer an amount based on this downgraded valuation. You may need to renegotiate with the seller at this point or increase your deposit amount to make up the shortfall.
The valuation is usually ordered immediately after your application is submitted. The valuation itself usually takes a day to complete, and the date of the valuation will depend on the surveyor's availability. Expect the valuation process to take around 2 weeks in total.
find me a mortgage
How long between a valuation and a mortgage offer?
Once the valuation is in the hands of the lender, the underwriter will set about analysing all the information with the aim of reaching a decision. If all goes well, the underwriter will give the thumbs up and the lender will make a formal mortgage offer. It usually takes between 2 and 20 days after the valuation is complete for the mortgage offer to be made.
From this point, all the legal work begins, so there will be more waiting before you can exchange contracts. It is usually done within 2 months, during which time the conveyancer carries out all the tasks to ensure the transaction is water-tight. After contracts are exchanged, it can be up to a month before you reach completion, though it can happen much faster in some cases.
How long does a mortgage offer last?
Once your mortgage application has been approved, the offer usually remains valid for a period of 6 months. If you miss the deadline, you will probably need to be reassessed as circumstances can change.
Can I do anything to speed up the mortgage process?
If our description of how long it might take to get a mortgage has you gritting your teeth, it may be possible to expedite things. A mortgage broker can be really helpful as they know the market very well. This expertise can save lots of time that would otherwise be spent researching.
A broker can also help with filling out forms and collecting the necessary documentation to move things forward quickly. They will also handle the steps of submitting the application and liaising with solicitors, further streamlining the entire process.
How long might it take to get a mortgage if I have bad credit?
It is more challenging to get a mortgage with adverse credit. However, you may not be completely ineligible, as many specialist mortgage lenders are prepared to consider applications from people with credit issues. The severity of the issues will be a factor, as will their age, in addition to the standard mortgage application considerations.
You will probably need a larger deposit and more documentation to convince the lender that you can afford the monthly payments. Your outstanding debts and other outgoings will be considered. If you have bad credit and want to apply for a mortgage, contact an experienced mortgage broker like WIS Mortgages to get access to the full market. This way, you will be more likely to find the most suitable mortgage deal for you.
Who can help?
WIS Mortgages has a team of experienced, expert mortgage advisors to help with your application. We don't charge any fees for our service and can offer our entire service online to help you find and apply for the most suitable deal. With our support, you will maximise your chances of success and move through the process as quickly as possible.
Please feel free to get in touch for free advice or use our mortgage calculators to get an idea of what to expect.
Contact Us
As a mortgage is secured against your home/property it may be repossessed if you do not keep up with the mortgage repayments.
SHARE WEBPAGE