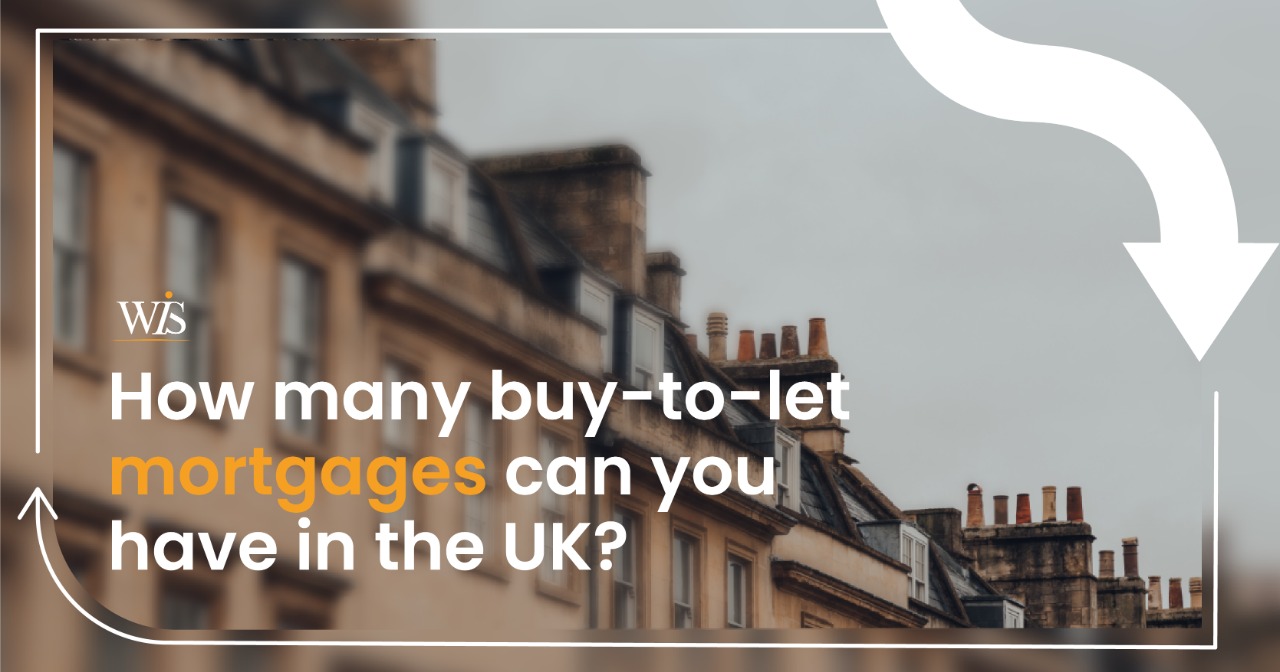 How many buy to let mortgages can you have UK-wide?
There are estimated to be 2.66 million private landlords in the UK, who own 4.44 million properties between them. Most of these properties have been bought using buy-to-let mortgages. But what are buy-to-let mortgages? In this guide, we are going to look at buy-to-let mortgages in more detail. We'll look at how they work and answer the question, 'How many buy to let mortgages can you have UK legislation permitting?', as well as outlining how to find the best deals.
What is a buy to let mortgage?
Buy to let mortgages are a type of mortgage that allows property investors to buy a property to rent out to a private tenant. There are two types of buy-to-let mortgages; non-portfolio and portfolio.
Non-portfolio buy-to-let mortgages
These work in the same way as a conventional residential mortgage and are typically used by smaller private landlords to buy up to three rental properties. With this type of arrangement, each property has its own separate mortgage.
Portfolio buy-to-let mortgages
A portfolio buy-to-let mortgage is a single mortgage that can be used to buy multiple properties. This allows investors to pay a single interest rate and deal with a single provider. However, to qualify for a portfolio mortgage, investors need to own four or more properties.
How many buy to let mortgages can you have UK-wide?
In the United Kingdom, there is no limit on the number of properties a single investor can own. However, some lenders do place restrictions on the number of properties held by a single investor. This is to limit their exposure to the property market and is not due to any specific legislation.
Each lender is free to set their own limit and in most cases, this is determined on a case-by-case basis. Lenders will look at the total value of the property, the total rental income and the LTV of your existing portfolio when making a decision.
find me a mortgage
What is the lending criteria for a buy-to-let mortgage?
In September 2016, new legislation was introduced that required lenders to carry out stricter affordability tests on borrowers seeking a buy-to-let mortgage.
Borrowers are now assessed on the following criteria to ensure they can cover the cost of the mortgage in the event of an interest rate rise:
- Employment status
- Total gross income, including salary and rental income
- The total amount of debt you owe
- Your total monthly outgoings
- Your credit history
Most lenders have also increased their standard interest rate coverage ratio from 125% to 135%. This means the annual rental income of the property must be at least 35% higher than the mortgage payments.
To find out how much you can borrow under the new rules, complete our buy-to-let mortgage calculator here.
More stringent checks for portfolio landlords
Investors with four or more mortgaged properties are classified as portfolio landlords. Such investors are now subject to stricter underwriting checks compared to non-portfolio investors.
These checks are known as portfolio mortgage stress testing and they are used to ensure the borrower is in a stable financial position. Lenders interpret the rules in different ways, but they have to consider the following information:
- Details of your existing buy-to-let mortgages
- Your total assets and liabilities, including tax liabilities
- Expected cash flow from your property portfolio
- Your total income from both properties and other sources
- Your experience as a landlord
Lenders have different criteria for the above tests, so there is no hard or fast rule as to whether you will be accepted for a loan. While one lender will decline your loan because a single property falls below the 135% interest rate coverage ratio, others will approve it.
An experienced mortgage broker can help you choose the most appropriate lender based on your specific circumstances.
Are the rules for limited companies the same as individuals?
Larger buy-to-let investors may find it more tax-efficient to manage their portfolio through a limited company. Most lenders require that investors use a Special Purpose Vehicle (SPV) for this purpose, rather than a traditional trading company. SPVs are companies set up specifically to manage property portfolios.
You can read more about SPVs in our handy guide here.
Aside from the tax advantages, the biggest benefit of buying property through an SPV is that most lenders apply lower minimum stress tests than they do for individuals. For higher rate taxpayers, this makes managing your portfolio through an SPV a no-brainer.
Can you buy more properties through a limited company?
Much like individual borrowers, there is no specific limit to the number of mortgages you can hold through a limited company. However, in practice, most lenders will look at your entire property portfolio when assessing your application for a loan.
All mortgage lenders set limits on their exposure to the property market, so you may find some lenders turn down your application simply because you have more properties in your portfolio than they allow.
However, nothing is stopping you from securing loans from several different providers. Many investors have built property portfolios containing several hundred properties in this way.
Need help finding a buy to let mortgage? Get in touch
So, how many buy to let mortgages can you have UK-wide? Ultimately, the answer comes down to how exposed you are to the property market, how much equity you have in the portfolio and how much risk the lender is prepared to take.
While some lenders will restrict you to a single buy-to-let mortgage, others will allow you to build a portfolio of 15 properties or more. Some lenders may also restrict the type of property you can buy. For example, some lenders refuse to fund Houses of Multiple Occupation (HMOs), while others restrict HMOs to 25% of the total portfolio.
So, if you are looking to build a profitable property portfolio, you should look to partner with a mortgage broker experienced in obtaining buy-to-let mortgages. An experienced broker will know which lender to approach to fund your portfolio, whether it's for a single buy-to-let property or a large mixed portfolio.
Get in touch with the mortgage experts at WIS Mortgages to arrange a FREE consultation today. We will evaluate your needs before recommending a suitable lender to fund your portfolio. You can arrange a FREE consultation by completing the contact form here or give us a call on 020 3011 1986.
Please note that you should obtain specialist tax advice from an accountant when considering a limited company or special purpose vehicle for property purchase.
Contact Us
As a mortgage is secured against your home/property, it may be repossessed if you do not keep up with the mortgage repayments.
Links
https://www.statista.com/statistics/286512/england-number-of-private-rented-households/
https://www.ons.gov.uk/economy/inflationandpriceindices/articles/ukprivaterentedsector/2018
SHARE WEBPAGE