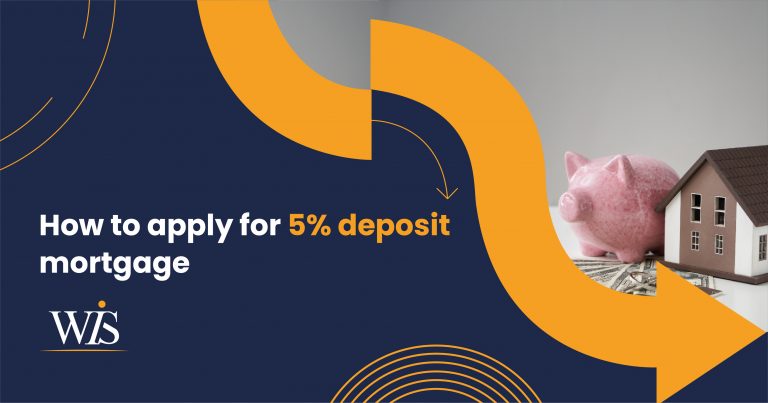 How to apply for a 5% deposit mortgage
Government scheme- Key Factors
As per the Budget announced in March 2021, government will guarantee 5% deposit mortgages. As per Chancellor, Rishi Sunak homes costing up to £600,000 will be backed by the above scheme. This scheme is launched with the initiative to turn 'generation rent into generation buy'.
The proposed scheme is yet to be launched in April and will continue to exist until 31st December 2022. The scheme will be available for both First Time Buyers and Homeowners. However, First Time Buyers are to benefit mainly from the scheme.
This scheme is set to follow the footsteps of Help to Buy mortgage guarantee scheme, launched in 2013 and helped in recovering the market after the crash of 2008. However, this scheme is not in place anymore.
The scheme has caused speculations that since the affordability will be based on lenders stringent requirements, only those with decent income can afford higher mortgages.
As per the Chancellor, Banks and Building Societies are not obliged to offer the mortgages. However, Lloyds, NatWest, Santander, Barclays, and HSBC have already signed up to offer mortgages from next month. Also, Banks such as Virgin Money is yet to follow.
Details on the rates are yet to be published by the banks. The general norm is that low deposit leads to higher monthly payment. COVID-19 pandemic caused low deposit mortgages to be reduced. As per the analysis, borrowers had access to 95% mortgages at a rate less than 3% during January 2020. However, with the present situation 90% Loan to value mortgages are above 3%.
More details are yet to be released on the above scheme.
Credit history
Mortgage lenders require credit history to evidence a better understanding of financial history and likelihood of loan default. Credit agencies such as Experian, Equifax and check my file etc will be available for credit history check.
These agencies would retain information on Electoral roll, public records, account information, previous searches etc. Different agencies will have different credit ratings to classify individuals.
Mortgage lenders will also have their own ratings with the credit score including affordability and criteria.
Applicants with adverse credit history may struggle to obtain a 5% deposit mortgages as there will be strict credit scoring and reduced income multiples. However, a broker will be able to analyse the individual circumstances and advise on the steps.
Employed self-employed income
Applicants who are employed and self employed are both eligible for mortgages. The affordability calculation of different lenders will be based on their specific criteria.
Self-employed applicants can be asked for Accounts, self-assessment and contracts to assess affordability.
Employed applicants will be required to provide evidence of payslips and P60.
Due to the current pandemic applicants currently on furlough have limited choice of mortgage lenders. However, based on the individual circumstances, a mortgage advisor will be able to help.
Affordable loan amount
Mortgage lenders will consider applicant's income, commitments and expenditure when computing the affordable loan amount. Based on different loan to value, lenders will have their specific income multiples as well to determine the affordability.
How can WIS help you?
At WIS we look at whole of market and select the most suitable deal based on client priorities and circumstances. We discuss the individual circumstances with Business Development Managers when it is required and strive to obtain most suitable deals.
As a mortgage is secured against your home or property, it could be repossessed if you do not keep up the mortgage repayments.
Contact Us
Mortgage Calculator
SHARE WEBPAGE