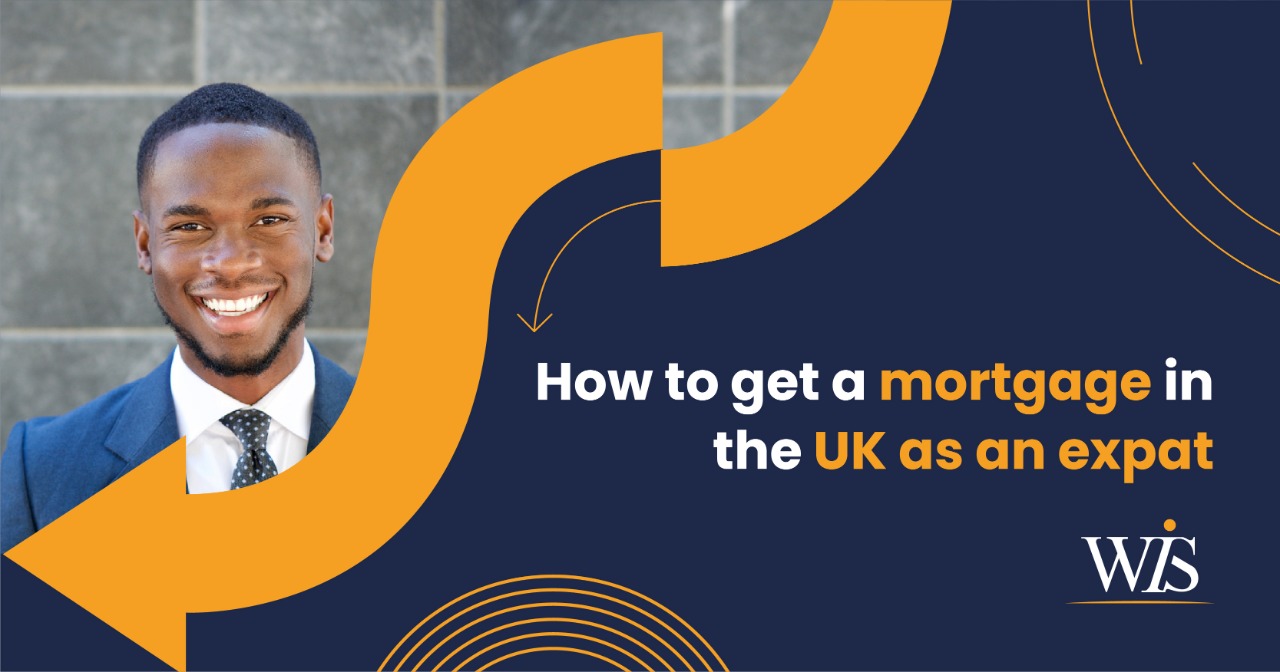 How to get a mortgage in UK as an expat
Getting the chance to start up life in a brand new country is an incredible opportunity, but it's also a daunting one. Applying for a mortgage can be an overwhelming experience at the best of times, but it feels doubly so when you are doing it in a different country. However, do not let that put you off. Whether you are a first-time buyer, are looking to re-mortgage or are hoping to invest in a buy to let property, we're here to show you how to get a mortgage in UK as an expat.
find me a mortgage
Expat mortgages explained
An expat is someone currently living in a country that they are not a national of. As an expat, you are eligible to apply for a mortgage on a property in the UK, however, it can be a little tricky. Now that the UK has left the EU, it adds an extra level of confusion. If you're an EU expat in the UK, let's take a look at the different settlement statuses to clear this up:
Settled status – If you've lived in the UK for at least five consecutive years, spending at least six months of each year here, you are entitled to settled status. There are a few exceptions regarding the time you spent in the UK, including military service, childbirth and serious injury.
Pre-settled status – If you've lived in the UK for under five years and moved before 31st December 2020, you will most likely be granted pre-settled status. This allows you to remain in the country for five years.
Why should expats buy in the UK in 2021?
2021 is actually a great year to buy a property in the UK. In a bid to help strengthen the post-COVID economy, the government announced a stamp duty holiday. For those that don't know, stamp duty is a land and property tax that is paid in the process of buying a house. This holiday means that anyone buying a property in the UK, including expats, won't pay stamp duty on properties up to the value of £500,000 until 30th June 2021, reducing the costs of your move.
Why is it harder for expats to get a mortgage?
Most lenders will see expats as a bigger risk, which can make the process difficult. This is because it is harder for them to carry out some of the affordability checks and processes compared to someone who has lived in the UK for many years. However, that's not to say you can't get a mortgage. In fact, many providers are willing to offer mortgages to expats, albeit with slightly higher interest rates in some instances.
Overseas credit history
If your income still comes from overseas or has been up until your recent move to the UK, this can contribute to the challenges in getting an expat mortgage. Things like ever-changing exchange rates and difficulty accessing records can create obstacles in the application, as lenders can't get a clear picture of how much of a risk you are. It's the same for your credit rating, which may not even be traceable at all. This is why it's highly advisable to get the help of a mortgage broker to guide you through the process and take away some of the stress.
It does appear as though these factors may be changing to make the mortgage application process a little smoother for expats, as one high street bank recently made some changes to non-UK national mortgages that would simplify the criteria for applicants.
Check Affordability
How to get a mortgage in UK as an expat
Expats are eligible to apply for most UK mortgage types that are currently on the market, which means there is likely an option to suit your moving needs. Here's a quick look at what mortgage types are available in the UK.
First-time buyer mortgage
If you are a first-time buyer in need of some help getting on the property ladder, it's worth looking into help to buy mortgages. There are different types of help to buy schemes out there, but some of the incentives include lower deposits and equity loans.
Residential mortgage
If you already own a property, you'll likely be looking for the most suitable mortgage deal you can find. As mentioned previously, interest may be a little higher for expats, so it's always best to take your time and shop around. Our handy mortgage calculator is a great free tool to help find the most suitable mortgage type for you, as well as an estimate of how much you may be able to borrow.
Buy to let mortgages
Buy to let mortgages have rapidly grown in popularity in recent years, as expats look to invest in the thriving UK rental market. If you're looking to capitalise on this and make a strong investment with your money, a buy to let mortgage is your best bet. Again, there are different types of buy to let mortgages out there, so it's worthwhile taking some time to read up on which type is right for you. It's also worth pointing out that most types of buy to let mortgages do require a larger deposit. Additionally, some banks will currently only lend to applicants that are temporarily overseas and plan on returning to live in a UK property.
Contact Us
Will I need an expat mortgage broker?
When it comes to finding and applying for a UK expat mortgage, it's strongly recommended that you go through a mortgage broker. Not only will they be more likely to find the most suitable deal for you, but they will also be able to guide you through the process and answer any questions that may arise to make the house buying journey much smoother.
If you're ready to start the search for an expat mortgage, you can take a look at what's available with our online mortgage calculator or get in touch with our expert team for free advice.
SHARE WEBPAGE