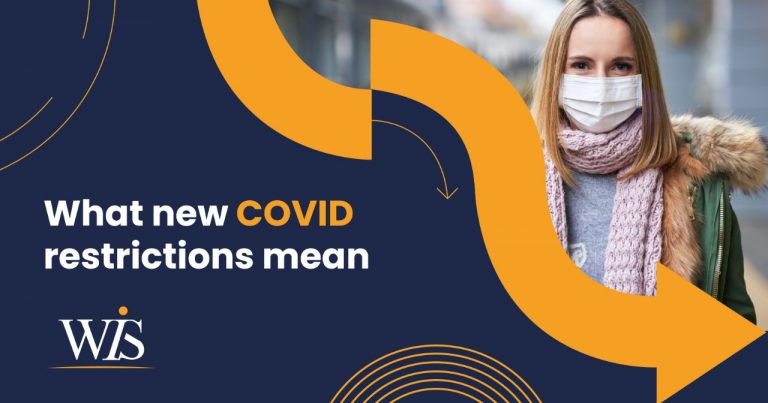 How will new Covid restrictions affect buying a property or remortgaging?
In order to prevent the spread of COVID 19, the government has introduced a four-tier system of restrictions. From 16th December, the system will apply to London, parts of Essex and Hertfordshire.
Tier 1 (Medium) – Rules of six people when meeting indoors and outdoors. Entertainment venues must close at 23:00. There are attendance caps on performances and sports events
Tier 2 (High) – Rule of six applies for meetups. Pubs and Restaurants must close at 23:00
Tier 3 (Very High) – Individuals may not socialise and rule of six is permitted in outdoor public spaces. Hospitality including hotels, bars remain closed.
Tier 4 – New restrictions have been introduced for London, South-East, and East of England. Under this system all the non-essential shops should remain closed. People who cannot work from home are allowed to travel for work. One person will be allowed to meet with another person in public space.
Northern Ireland restricts maximum six people gatherings and pubs and restaurants close by 23:00.
In Scotland there is a five-tier structure imposed from level 0 to level 4 where level 0 has loosest restrictions to level 4 ranging to highest restrictions.
In Wales, up to two households are allowed to form a social bubble, social events limited to 15 people indoors and 30 people outdoors and restaurant and cafes close at 18:00
find me a mortgage
How does these restrictions apply for the mortgage?
As per government guidance, estate agents can continue to work under all 3 tiers. Property viewings will be allowed under tier 3. However, it is recommended to conduct virtual viewings where possible.
Home movers and those involved in the process is required to follow COVID safety guidance. Therefore, even though there are restrictions the mortgage market is open for both purchases and re-mortgages. However, the entire market can be subjected to delays due to ongoing restrictions.
Mortgage lenders can require physical valuations or automated valuations on the property. This can cause delays in the mortgage application.
Payment Holidays
Due to the COVID restrictions, mortgage lenders have allowed customers to request for a 6-month payment holiday.
Self-employed and furlough clients
Mortgage lenders consider applicants who have been on furlough. Lenders will only consider the income if work has begun or there is evidence that work will be started in future.
Compared to pre COVID, self-employed applications are assessed with greater restrictions. Lenders require business bank statements until the mortgage completed to ensure smooth running of the business. They also require explanations on how the business is being affected due to COVID.
Maximum loan amount
Most mortgage lenders have imposed maximum loan restrictions based on the loan to value. Due to the fall in interest rates and the amount of increase in mortgage applications, lenders are more reluctant to provide high loan to value mortgages.
Therefore, income multiples based on high loan to value has been lower and mortgage affordability changes along with the loan to value.
Credit commitments to be repaid
Generally, if the commitments are intended to be repaid when computing the affordability, we can ignore the commitment from the calculation. However, due to the COVID changes, lenders still require the commitments to be factored in. For example, Halifax requires the commitments to be taken into consideration when computing affordability for 90% loan to value mortgages.
Despite the pandemic, mortgage market still remains open. At WIS we work towards providing the best mortgage deal based on individual circumstances.
As a mortgage is secured against your home or property, it could be repossessed if you do not keep up the mortgage repayments.
Contact Us for More Information
Mortgage Calculator
2021 Getting a mortgage during Covid-19 | What's changed? And what to do about it…1
SHARE WEBPAGE