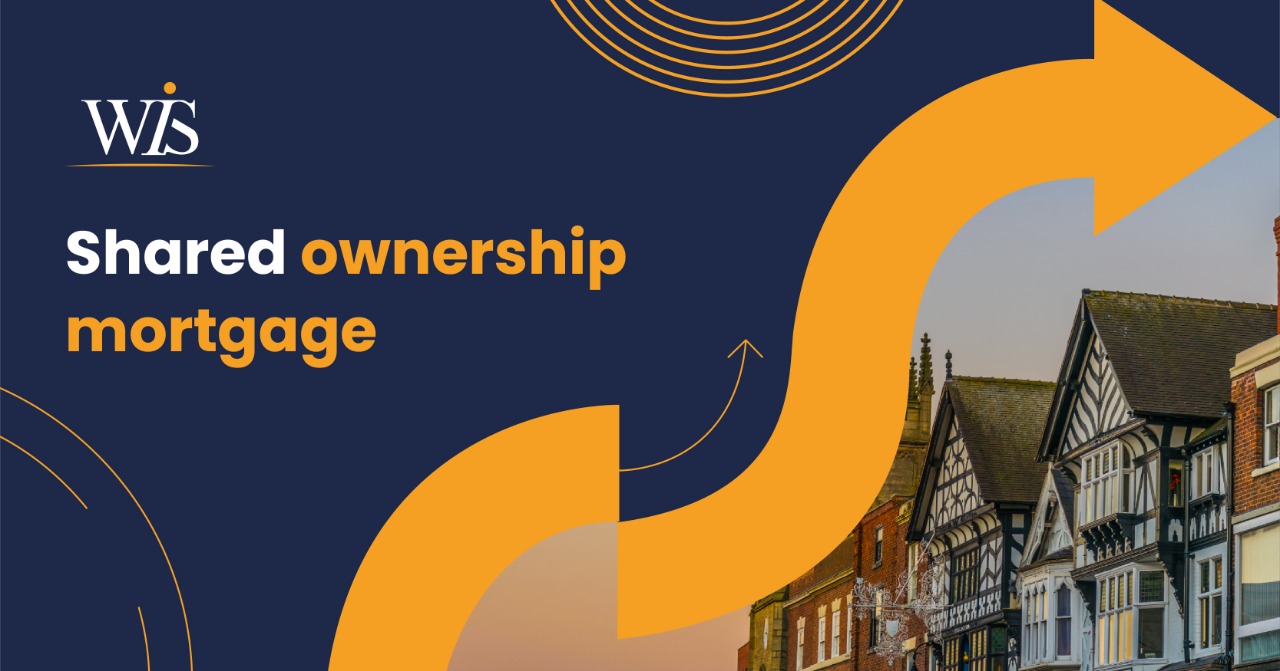 Shared ownership mortgage
Are you looking for the house of your dreams? Buying a house, especially for the first time, can be intimidating. This decision could cost you or save you thousands of pounds. What's holding you back? Is it the deposit? This is when the people may wish to consider shared ownership. The government has designed this scheme to let the non-homeowners to get onto the property ladder.
Read on to the following article to know more about shared ownership mortgages.
Shared ownership explained?
In order to apply for a shared ownership mortgage, a person has to be registered on the Shared Ownership Help to Buy scheme. This will allow the non-homeowners and first-time buyers with a lower deposit and lower affordability to borrow money from a lender. The people who are eligible for the scheme are first time buyers and former homeowners. Also, the annual income should be less than £80,000 for people outside London while it is £90,000 for people in London.
You will have to check with the local housing association if that particular area is under the Shared Ownership scheme. If you are eligible, you have to register on the shared ownership scheme of your region.
How does mortgage work on shared ownership?
In a shared ownership mortgage, a part of the property will be on rent while the other party will be bought by the client. The borrower will buy a part of a new build property or an existing property from a housing association and then will pay the rent on the rest. The mortgage amount will depend on the affordability and the deposit of the client. Generally, the mortgage will cover 25%-75% of the property value and a deposit equal to 5%-10%. A borrower can use a shared ownership calculator in the official help to buy web site. From this, a person can check the amount that a person needs to borrow and the monthly repayments.
As an example, if a person wants to buy 50% share of a £400,000 property;
Borrower's share of the property: £200,000 (50% * £400,000)
Deposit: £20,000 (10% of the value of the borrower's share)
Share of the housing association: £200,000
Mortgage required: £180,000
Generally, the rent charge by housing association is less than that of private rental market. If the rent is £100 per week in the private rental market and the borrower owns 50% share, he'll have to pay only £50 per week to cover the rent.
Is it hard to get a shared ownership mortgage?
A client's eligibility to go for a shared ownership mortgage will depend entirely on their circumstances. However, a person will have to submit an application to the Help to Buy authority and get their approval.
Can I sell my shared ownership home at any time?
Yes, this is possible. A person can sell his house to;
Buy another shared ownership home
Move to another place
Buy another home
If a person wants to sell his house, there is a period of time for the landlord to check if he/she can sell the property to another shared owner. If this is not possible, they can sell the property in the open market.
You will benefit if the property has increased in value and will have to put more money if the property value has decreased.
Can I buy more shares in shared ownership home?
Yes, this is known as "staircasing". There are restrictions on some properties on some properties where this will be dependent on the scheme rules, client circumstances, lenders etc. This will have to be advised by the landlord before you purchase the home. The restrictions will be detailed in the shared ownership lease as well. A person can staircase to own the whole property. A person should buy a minimum of 10% if he/she is buying additional shares.
Is a shared ownership mortgage different?
A shared ownership mortgage is different when it is compared to a standard mortgage. There will be an involvement of a housing association. Also, if a person wants to buy a property through a standard mortgage, he/she will have to put a deposit of at least 5% of the property value. However, under the shared ownership scheme a deposit of 5% of the loan will be sufficient. Also, a person will own only 25%-75% of the property where he/she pays rent on rest of the property.
Which banks do shared ownership mortgages?
There are only few lenders who will consider a shared ownership application. The lenders include Halifax, Barclays, Lloyds bank and Leeds.
It is true that about mentioned lenders are high street lenders and flexible as well. However, it is always good to seek the assistance of a mortgage broker. They will help you by assessing your circumstances and by recommending you the most suitable lender and the option.
At WIS, we consider your priorities and circumstances and discuss the complications with the business development managers of the lenders when and where it is required. As we are operating throughout the whole of the market, WIS is always capable of advising you whether you are eligible for a shared ownership mortgage or not.
So, why not contact us to take you to the right option?
Your home may be repossessed if you do not keep up repayments on your mortgage.
Contact Us
Mortgage Calculator
SHARE WEBPAGE