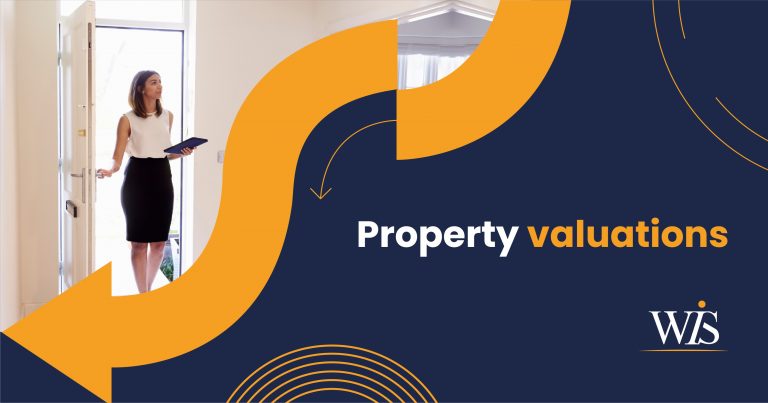 What type of property valuations do you need for a mortgage?
Property investments are long term, and homebuyers need to make sure that their chosen property is both structurally sound and fairly priced, and so likely to pass the lender's assessment process for mortgage lending. Equally, lenders will use the valuation process to ensure their investment is secure and to decide how much to lend.
There are different types of valuations available for homebuyers in the UK:
Basic Valuation
HomeBuyer Survey
Building Survey
Basic Valuation
The lender will conduct a basic valuation to establish what the property is worth and calculate how much they are prepared to lend. As part of that process, the surveyor will look for obvious defects in the property, which will impact on the lender's decisions. While you are expected to pay for the report, you won't automatically be given a copy.
HomeBuyer Report
A HomeBuyer Report will look at the condition of the building and list any visible areas of concern. It's suitable for a standard property in a good state of maintenance and repair. The report includes a valuation figure, and a rebuild figure for insurance purposes. You pay for and own a HomeBuyer Report.
Check Affordability
Building Survey
This is the most comprehensive survey you can commission, and also the most expensive. It looks closely at the property and provides a comprehensive report of the condition, highlighting areas of concern. It's especially suitable for older properties. Again, as you choose to commission the report, you pay for it and own it. This type of survey doesn't include a valuation.
Sometimes a client will obtain a simultaneous survey and valuation, a building survey plus a basic valuation. This reduces the cost of having two separate reports.
Approximate cost of different types of mortgage valuations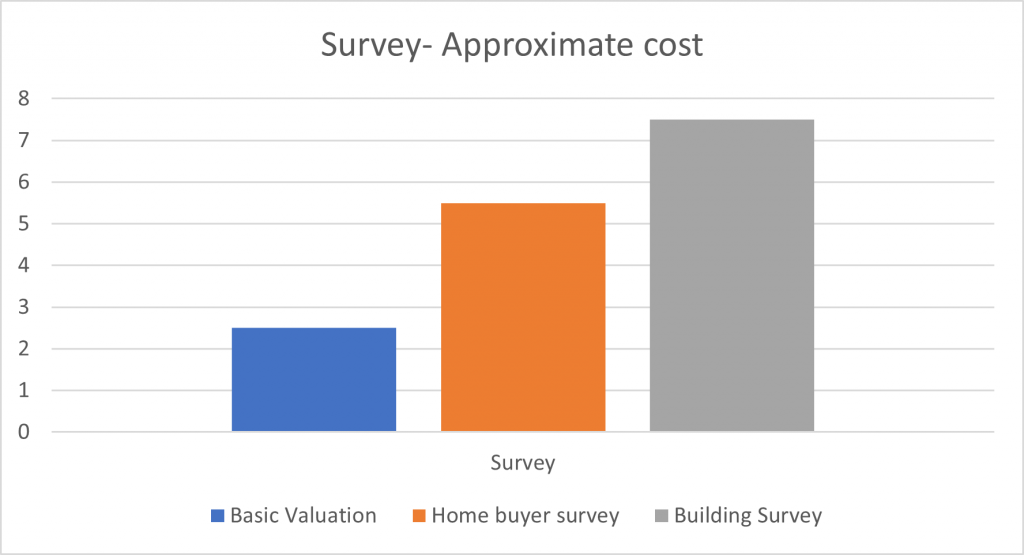 Basic valuation £150–£250. Homebuyer report £450–£550. Building survey (full structural) £750+, dependent on the size of the property. (these are general rates and subject to change based on market)
Condition Report
A condition report is suitable for relatively new properties that you are confident are in good order. This is a paid-for survey – paid for by you, as you commission it – and while basic, it will provide you with an overview of the condition of the property plus information about any urgently required repairs. It does not include a valuation or a rebuild figure.
The report is presented on a traffic light basis:
Red – serious defects, further investigation is required.
Amber – repairs are needed but are not serious.
Green – no defects are apparent.
It will highlight serious issues or things that need further investigation
What happens after the survey has been undertaken?
Once the survey has been undertaken, there are various possible outcomes:
The property is okay for security (mortgage) or the mortgage application is rejected.
The property is down valued.
Undertaking – the property is essentially sound, it just needs some TLC, such as repainting window frames, redecorating, etc. Usually, the purchaser agrees to carry out the work within a specified time.
Retention – there is a problem with the property, such as wet rot, new roof required, etc. The full mortgage will be granted, but some monies will not be released until the problem has been rectified.
The surveyor will need to be recognized by the lender, and the survey will always include both a valuation for security (mortgage) purposes and a rebuild cost (reinstatement value).
Compare mortgage quotes
Valuations during the COVID-19 pandemic
High street banks and other mortgage providers have moved towards alternative valuation methods due to the UK government's social distancing guidance during the COVID-19 pandemic.
For purchase/re-mortgage applications during the pandemic, a lender might not insist on a physical survey. However, they have to ensure that lending is adequately protected, so they might ask a staff member to undertake an assessment.
This could be a visit to the property, a "drive-by" valuation, or even what is known as a "desk top valuation" – comparing similar property prices from the Land Registry records. Lenders are not obliged to do this. If they feel that a physical valuation is required, then they will instruct a surveyor.
If you would like any more information about the process please contact us at www.wismortgages.co.uk/contact-us/ or call us on 020 3011 1986.
As a mortgage is secured against your home or property, it could be repossessed if you do not keep up the mortgage repayments.
Mortgage Calculator
Contact Us
SHARE WEBPAGE