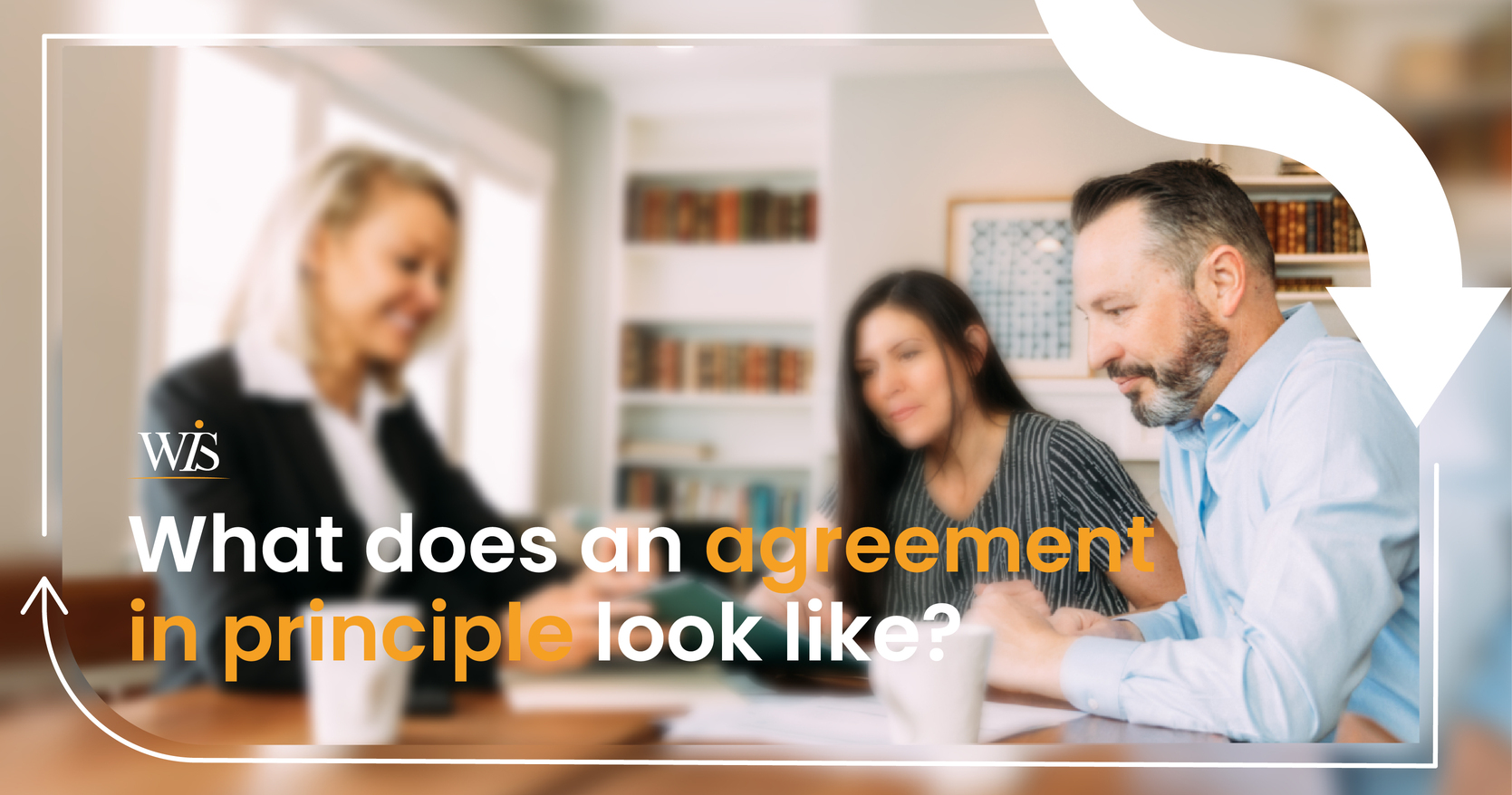 What does a decision in principle look like?
If you're planning to purchase a property, you may have come across the terms 'decision in principle' (DIP) or 'mortgage in principle' (MIP). A DIP could help you make important decisions about your financial future and help you convince estate agents that your offers are realistic. So, what does a decision in principle look like? And how can you use one to your advantage? We've put together a handy guide to help you get started:
What is a decision in principle? What does a decision in principle look like?
A DIP is an official written statement supplied by a bank or building society, explaining how much it might be able to lend you. The statement isn't binding, but it should indicate how much you are likely to borrow, depending on your financial circumstances. Whether you're planning to remortgage or are looking for your first home, a DIP could help speed up the process.
Some lenders provide house-hunters with certificates when they offer DIPs, which can be shown to estate agents during the purchase process. DIPs tend to differ slightly from lender to lender. Generally, however, they will include one of the following:
A brief statement indicating that they're willing to lend the amount of money you've applied for
A statement simply indicating that your DIP application was accepted
A maximum figure they're willing to lend you
Find Me A Mortgage
Why apply for a DIP?
Why obtain a DIP when you could just go ahead and apply for a mortgage? Well, it could actually reduce the amount of admin work you'll need to do to secure a property. Securing a DIP usually takes an hour or two, depending on your circumstances, and can reduce the amount of time it takes to make an offer. With a DIP, you can feel more confident in your house-hunting decisions and avoid disappointing offer rejections further down the line. Other benefits include:
Some real estate agents only consider buyers who have obtained a DIP (particularly in Scotland)
A DIP gives you an idea of your spending limits at an early stage
Avoiding mortgage rejections are important, as they will be added to your credit file and make subsequent mortgage applications more difficult.
When to apply for a DIP
It's advisable to apply for a DIP as soon as you decide to start house-hunting in earnest. On top of the practical benefits you'll gain, applying for a DIP will incentivise you to reach your goal of owning a home. Before you reach out to lenders, however, you can use a quick mortgage calculator to obtain a ballpark indication of how much you'll be allowed to borrow.
Will applying for a DIP affect my credit score?
DIP applications involve credit checks. Depending on the lender you approach, the check could either be a soft or hard check on your credit file. Soft checks aren't visible to other lenders and shouldn't affect your credit rating. Hard searches are a little more complicated in that lenders will be able to see if you've been rejected for credit. While your actual score shouldn't be affected, having rejections on your credit history could turn off potential lenders.
How can I secure a DIP?
You can apply for a DIP either through a bank/building society or via a mortgage broker. Generally speaking, mortgage brokers represent the better option as they will help you find the most suitable deals on the market. Enlisting the help of a broker will also save time, as you won't have to conduct tons of research or fill out long application forms.
When applying for a DIP, you'll need to provide information about your occupation, credit history, and financial health. As such, you'll need to have the following bits of information to hand before you can proceed with a DIP:
Spending records, such as utility bills, subscription receipts, and credit card bills
Income documents, such as bank statements, payslips, or account information
Credit agreements
Previous addresses from the past few years
Failure to produce accurate information could result in your DIP being rejected, so try to get it right the first time.
Do DIPs cost money?
Applying for a DIP are typically provided free of charge. Most mortgage brokers only charge their clients when a mortgage has been secured.
Why are DIPs rejected?
Your DIP should be accepted if you're in a strong position to purchase a home and have the correct documentation to hand. Occasionally, however, DIPs are rejected. Here are the primary reasons why lenders turn clients away:
The proposed deposit is too small
The client's income is too low or unreliable
The client has changed jobs too many times
The client cannot control their spending
Poor credit score
The application is incomplete, incorrect, or fraudulent
Excessive debt
Sometimes, soft credit checks don't spot issues that could lead to a mortgage application being rejected. In the long term, therefore, it may be worth finding a lender who will perform a hard check.
Can real estate agents use DIPs to raise property prices?
In short, yes. Property prices are only legally binding as soon as contracts have been co-signed. As such, it is possible for sellers to raise prices if they know you can afford more. Of course, this doesn't mean you should accept the first offer that comes your way – haggling is common and could help you cut costs.
How long do DIPs last?
A DIP certificate is typically valid for between 60 and 90 days, depending on the lender you approach. If you're unable to find the home of your dreams within this period, you can always reapply and renew your DIP. It is also worth noting that you may need to check the validity of your DIP if your financial circumstances change within this timeframe.
Please also note: As a mortgage is secured against your home/property, it may be repossessed if you do not keep up with the mortgage repayments.
Need a mortgage? Reach out to WIS today
If you need help with your property hunt, don't hesitate to reach out to WiS today for free advice. Alternatively, our mortgage calculators could help you estimate how much you can afford.
Contact Us
SHARE WEBPAGE