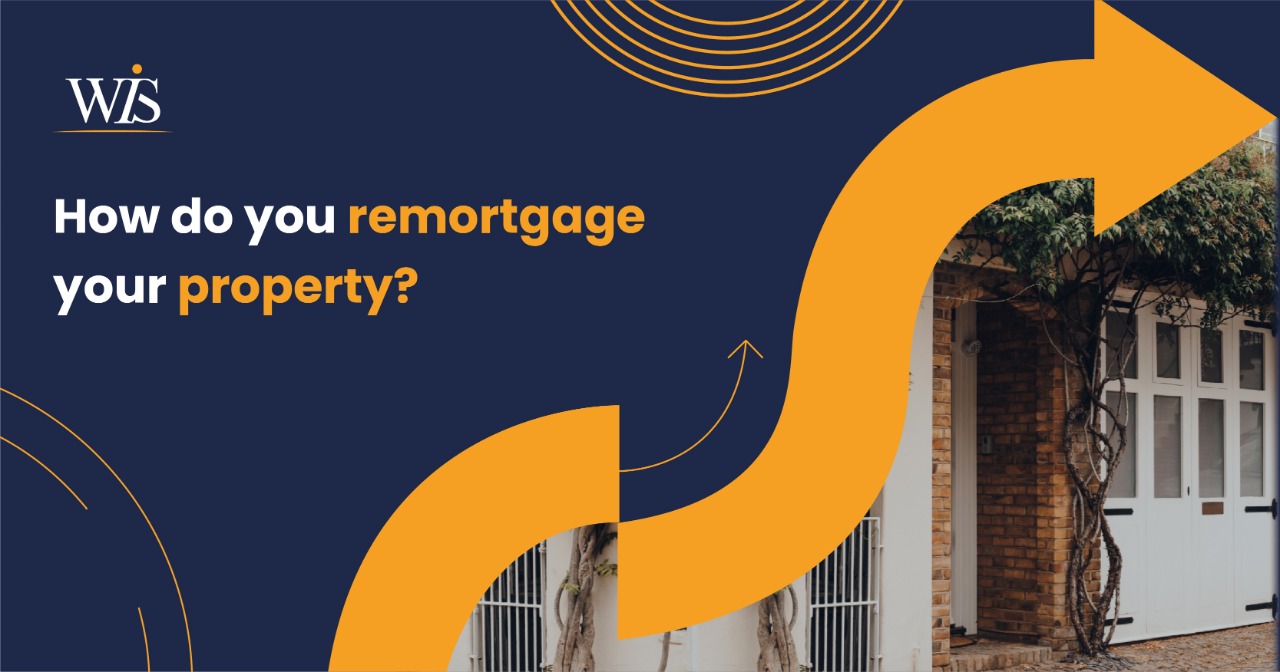 How do you remortgage your property?
If you're happy living in your home but are not so happy with your current mortgage, you may be able to remortgage to take out a new deal with your existing provider or even a different provider while staying in your property. As with anything to do with mortgages, it can be a little confusing, so if you're wondering, 'how do you remortgage your property?', read on.
What is remortgaging?
Remortgaging is simply taking out a mortgage on a property that you already own. It's a new mortgage policy that can either replace the one you currently have or be used to borrow additional money against your home. When remortgaging, you are not selling your property, so you can remain in your home.
Remortgaging is actually very common, accounting for around a third of all home loans in the UK.
How do you remortgage your property?
The process of remortgaging your home generally takes around 4 - 8 weeks. To get you started, it's always best to research your options, so search online mortgage calculators and consult a mortgage expert to ensure it's worth you making the switch.
Once you've found the remortgage deal you want to apply for, you will need to get a decision in principle. You'll probably remember this from your original mortgage application, but this is just a way to determine how much the lender is willing to offer and how much you can afford to repay monthly before going in for a full credit check.
Now you have your decision in principle, you can really weigh up all the costs - application fees, valuation fees, solicitors fees, any potential early exit fees, etc - and decide if the switch is still the right thing to do. If it is, you can carry on with the application. From here, it's all very much the same process as your original mortgage application.
find me a mortgage
It's a good idea to remortgage your property if...
You want better rates
Many of the most attractive mortgage deals only last for the first few years. After this, your lender will often switch you to a standard variable rate, which usually is set at a higher interest rate. If this is the case, it's definitely worth taking a look at the other options out there.
Your property has significantly increased in value
If the value of your property has sky-rocketed since you took out your mortgage, you may now find yourself in a lower loan to value band and eligible for lower interest rates.
You want to overpay and can't on your current deal
Some lenders do not allow for overpayments on a mortgage. If you have recently acquired some inheritance or have had a pay rise and want to contribute extra to your repayments, it can be incredibly frustrating to not have that option. If exit fees apply to your mortgage, you'll need to calculate if it's worth it for the amount you want to overpay. As well as the option to make overpayments, you may also get a better interest rate, so it's definitely worth shopping around.
You want to borrow money
Some people use a remortgage as a way to borrow additional money, especially if it's for home improvements. In this instance, lenders will ask what you plan to use the money for and are far more likely to accept if it's for home-related purchases or paying off other debts. They may even ask for proof of this, such as quotes from tradespeople, so be prepared for this.
If you were to pay off other debts then please think carefully before securing other debts against your home. You may find over the long term that the overall debt repayment will be higher.
If you wanted to use the money to start a new business, even if that business is from home, think again. Lenders are highly likely to decline this as it's a risk to them, so look into other business-related loans and initiatives.
It's a bad idea to remortgage your property if...
There's a big early repayment fee
Some lenders have eye-wateringly large early repayment fees. If you're locked into an initial period, it may be worth waiting a few years until the incentive ends before looking at remortgaging. Otherwise, the amount you'll pay in fees may make the savings redundant. This is why it's incredibly important to do your sums before applying.
The remaining debt is small
If you've already paid a large chunk off your mortgage and the end is in sight, it may just be worth staying put. A 'small mortgage debt' is obviously relative, but as a rough guide, once you get below £50,000, the savings you could make elsewhere may be minimal. As you'll already know, mortgage applications can be stressful, so it may not be worth the hassle.
However, do bear in mind that a successful remortgage can still potentially save money.
You've had big changes to circumstances
When remortgaging, you're essentially going through the entire mortgage application process again, and in recent years, the process has become much stricter. If you've had any significant changes to your circumstances in that time, such as acquiring a large debt, taking a pay cut or a hit to your credit score, you may not fit the criteria you met before. This could result in you only being eligible for higher rates, or even declined for a mortgage.
Your property value has declined
If your home has dropped significantly in value since you originally mortgaged, you could now find yourself owing a larger loan-to-value proportion. In extreme circumstances, you could find yourself in negative equity, with more debt against the property than its value. If this is the case, it may not be worth making the switch.
You already have a great deal
While there's no harm in keeping an eye on the mortgage market, if you're lucky enough to be on a great mortgage deal then there's no point switching for the sake of it. Unless something with big savings crops up, stay where you are.
Ready to look into remortgaging your property? Here at WIS Mortgages, we're an expert team of mortgage advisors who can help you get the most suitable deal for you. Get started by using our free online mortgage calculator to browse the mortgages available to you. Feel free to get in touch with our expert team for advice that's tailored to your needs.
Contact Us
Always remember that a mortgage is secured against your property. If you fail to keep up repayments, it may be repossessed.
SHARE WEBPAGE