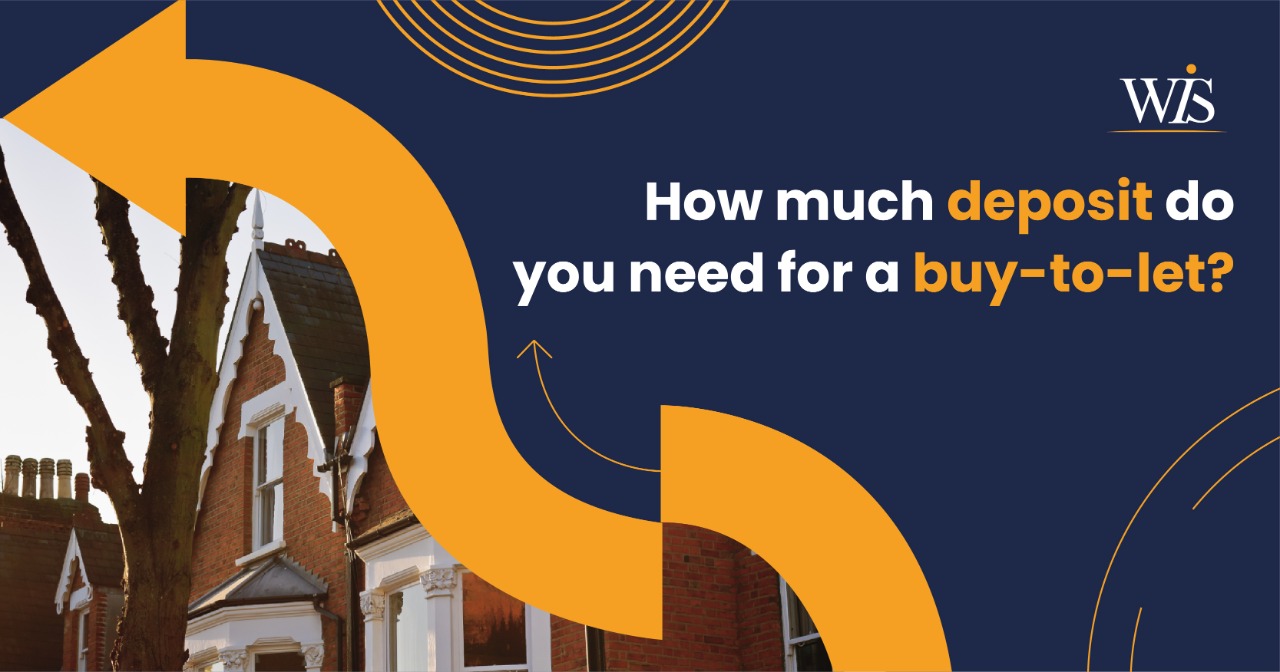 How much deposit do you need for a Buy-to-Let mortgage?
A Buy-to-let investment strategy remains a potentially lucrative prospect in the UK, but prospective landlords need to carefully weigh up the expenses of owning a rental property, the largest being the mortgage. Here, we break down how much deposit is needed for a buy-to-let mortgage, and how much that impacts your other expenses.
What is the minimum deposit required for a buy-to-let mortgage?
Deposits required for a buy-to-let mortgage tend to run higher than for a residential mortgage, to provide extra security to the lender should a tenant default on rent payments. According to current averages (July 2021), the minimum deposit for a buy-to-let mortgage is usually 25% of the property's value. Some lenders will require a minimum deposit as low as 20%, although the cheapest mortgage rates available will see you pay a deposit as high as 40%. Other fees tend to be higher too when taking out buy-to-let mortgages, such as arrangement fees. You can start your research today by getting an initial quote with our affordability calculator.
If saving for a deposit proves difficult, unsecured loans are accepted by some lenders as a partial deposit for a buy-to-let property, but will not be accepted as a full deposit. On average, unsecured loans can account for up to 20% of your total deposit. For example, if you put down the average required deposit amount of 25%, you could be permitted to use credit to finance around 5% of it.
You may also be permitted by your residential mortgage lender to remortgage your property in order to finance a buy-to-let property. Ensure you learn the full process to remortgaging your house before you consider this option.
What type of mortgage can I get for a buy-to-let property?
Buy-to-Let mortgages are typically offered as interest-only, rather than a repayment strategy. This means you pay the accrued interest each month but not the capital amount. At the end of the mortgage term, you must repay the mortgage in full, either by selling the property or buying the property outright by paying off the initial capital borrowed. Before applying, consider that a buy-to-let mortgage application requires a higher deposit than a residential mortgage application, usually around 25% of the property value. On the bright side, higher deposits usually mean access to better interest rates, which will make your repayments overall lower and easier to manage.
find me a mortgage
What other fees should I consider before taking out a buy-to-let mortgage?
Putting together a deposit for a buy-to-let mortgage is just one part of financing a buy-to-let property. Arrangement fees for mortgages can be as high as 3.5% of the property's value. You will also need to pay Stamp Duty land tax on properties over a certain value, currently starting at 3% for buy-to-let properties over £250,000 (July 2021). Check our stamp duty calculator for an exact figure for the property you intend to mortgage. The general outgoings of being a landlord should also be considered. Most landlords recommend you budget to take away 30% of rental payments after your operating expenses, saving 70% of the rental payments to cover the mortgage and other expenses such as amenities and bills (if part of your rental price), repairs and refurbishment.
Can a first-time buyer take out a buy-to-let mortgage?
While it might be unusual, it is possible for a first-time buyer to take out a buy-to-let mortgage on a property. However, first-time buyers are not totally exempt from Stamp Duty rates on buy-to-let properties and will be required to pay the standard home mover rates, as though taking out a residential mortgage. To learn how much this will cost, we encourage first-time buyers to complete thorough research of the rental market in their chosen residential area before applying for a buy-to-let mortgage.
Can a company take out a buy-to-let mortgage?
Lenders can offer buy-to-let mortgages to individuals or a limited liability company. If you intend to take out a buy-to-let mortgage under a limited liability company, you must be able to prove that the company is a Special Purpose Vehicle (SPV) to lenders. You can check how much your company can borrow based on expected rental income with our specialist buy-to-let calculator for companies. It is highly recommended that you discuss this option with an accountant first, to see if an SPV vehicle would be a suitable option from a tax perspective.
How much do I need to earn to qualify for a buy-to-let mortgage?
The majority of lenders will require buy-to-let mortgage applicants to have an annual income of at least £25,000. You will also have to provide proof of your income in the form of recent payslips and a P60. The majority of lenders will not offer a buy-to-let mortgage to an applicant without an individual income and will require the applicant to have been in continuous employment for at least 6 months. This can be a longer time period for self-employed applicants. It is worth checking with multiple lenders what their minimum time period for job length is before starting an application.
How much rental income do I need to afford a buy-to-let mortgage?
Lenders will typically need the rental coverage of the property in question to be between 125-140%. To ensure that mortgage repayments can be maintained, most lenders will only accept applications from landlords with a separate individual income, in case the property is vacant for a period of time or rent payments default. Check our Affordability calculator to see how much you can borrow based on your expected rental income.
Can I convert my buy-to-let mortgage into a residential mortgage?
If you struggle to find a tenant, you may be able to get consent to live in the property for an agreed amount of time, this would be the exception rather than a rule as it is usually not possible. You will ultimately need to refinance and take out a residential mortgage instead.
Contact Us
Always remember that a mortgage is secured against your property. If you fail to keep up repayments, it may be repossessed.
SHARE WEBPAGE