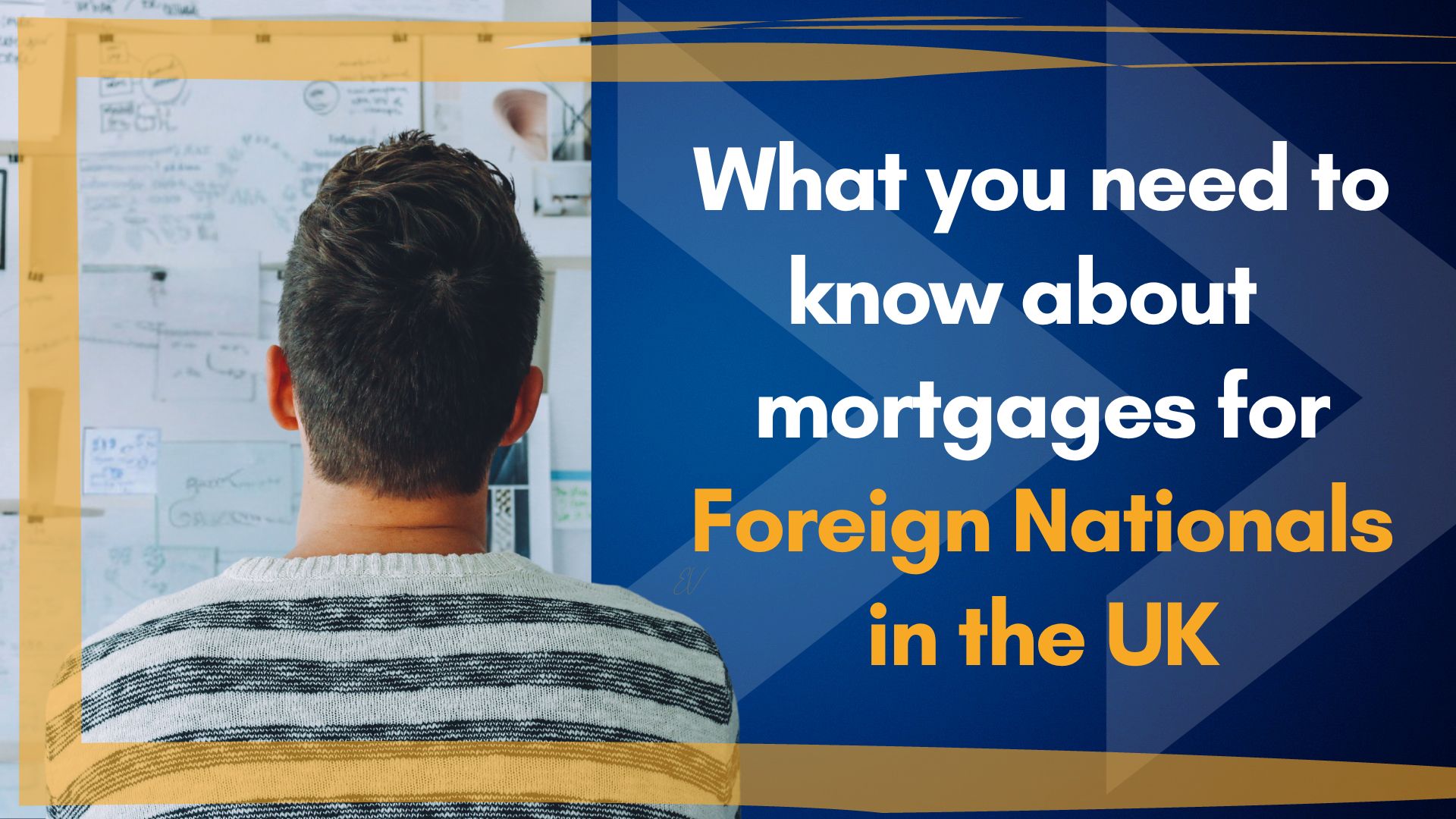 29th September 2023
What You Need to Know About Mortgages for Foreign Nationals in the UK
The UK has long been an attractive destination for foreign nationals looking to buy property, either for personal use or as an investment. However, securing a mortgage in the UK as a foreign national is not always straightforward and comes with its own set of considerations. If you're a foreign national interested in buying property in the UK, this guide will walk you through the crucial factors you need to consider.
What is a Foreign National Mortgage?
A foreign national mortgage is a specialised type of mortgage designed for individuals who are not citizens of the country where they are seeking to purchase property. Unlike standard mortgages, which are usually tailored to citizens or permanent residents, foreign national mortgages are crafted to accommodate the unique financial and legal circumstances that come with being an international buyer. Due to these differences, it's helpful to learn how to get a mortgage as an foreign national.
find me a mortgage
Mortgage Eligibility Criteria for Foreign Nationals in the UK
Before even starting the application process, it helps to understand if you meet the necessary criteria for a mortgage. Most UK lenders require foreign nationals to have:
At least a Tier 2 work visa, although some will consider a Tier 1 visa.
A UK bank account
A minimum period of employment in the UK, usually 6 to 12 months.
A valid UK address or a permanent address in your home country.
The specific requirements can vary among lenders, so it's important to research thoroughly or consult with a mortgage broker who specialises in foreign national mortgages. For example, if you don't have Indefinite Leave to Remain (ILR) status, then you might still find a mortgage through a specialist mortgage broker. Most lenders require 12 months of continuous stay in the UK, so a specialist broker can help you find the best options for you.
Documentation Requirements for Foreign National Mortgages
Lenders in the UK usually request a series of documents to process your application. These may include:
Passport and Visa: A copy of your passport and valid UK visa.
Proof of Income: Payslips, bank statements, or income tax returns.
Credit History: Some lenders may require a credit report from your home country if you don't have a UK credit history.
Proof of Address: Utility bills or a rental agreement.
Keep in mind that documents might need to be translated into English and notarised, depending on the lender's requirements.
Unique Characteristics of Foreign National Mortgages
Foreign national mortgages often differ from standard mortgages in various ways. Some of the unique characteristics you'll find on these types of mortgage include:
Eligibility Criteria: As mentioned earlier, the eligibility criteria for foreign nationals are different and can be more stringent. For example, visa status, international credit history, and the nature of income can all be crucial factors.
Interest Rates: Interest rates for foreign national mortgages may be higher than for standard mortgages due to the perceived additional risk lenders take on.
Documentation: These mortgages typically require a more extensive set of documents, including international credit reports, foreign bank statements, and sometimes, proof of income from abroad.
Deposit Requirements: Lenders generally require a larger deposit for foreign national mortgages, usually between 25% to 40% of the property's value, to offset the higher risk associated with lending to international buyers. With that said, opting for a specialist broker might give you lower deposit requirements.
Currency Options: Some lenders offer multi-currency options for foreign national mortgages, providing some protection against currency fluctuation risks.
Limited Lenders: Not all mortgage providers in the UK offer foreign national mortgages. Therefore, options might be limited, making it even more critical to shop around for the best terms.
Shorter Loan Terms: Foreign national mortgages may come with shorter loan terms. While a standard mortgage term in the UK is typically 25 to 30 years, foreign nationals may find options more in the range of 10 to 20 years.
Find the Right Mortgage for Your Situation
Securing a mortgage in the UK as a foreign national involves multiple steps and considerations. From understanding the eligibility criteria and available mortgage types to considering the financial implications, there's a lot to navigate. With the right preparation and by consulting the right professionals, you can simplify the process and secure a mortgage that fits your needs.
If you're looking for help with securing a mortgage in the UK as a foreign national, or if you have any questions about foreign national mortgages, please contact our team at WIS Mortgages today.
As a mortgage is secured against your home/property it may be repossessed if you do not keep up with the mortgage repayments.
Frequently Asked Questions
Q. Can I secure a mortgage in the UK if I have a visa?
A.Yes, you can obtain a mortgage for property in the UK if you have a visa for the UK. You'll be utilising a mortgage for foreign nationals, which is very similar in structure to a standard mortgage. There are a few differences though, such as more stringent affordability criteria.
Q. Can I get a mortgage if I don't have ILR status in the UK?
A. Even if you haven't yet obtained indefinite leave to remain (ILR) status in the UK, you can still obtain a mortgage. You may have to work with a specialist lender who can help you, but the option to get a mortgage is still very much open to you.
Q. Do you become a permanent resident in the UK if you buy property there?
A. No, owning UK property does not grant you permanent residence into the UK. There are plenty of immigration routes that you can take to obtain residency, but purchasing a home via mortgage isn't one of them.
Contact Us
SHARE WEBPAGE