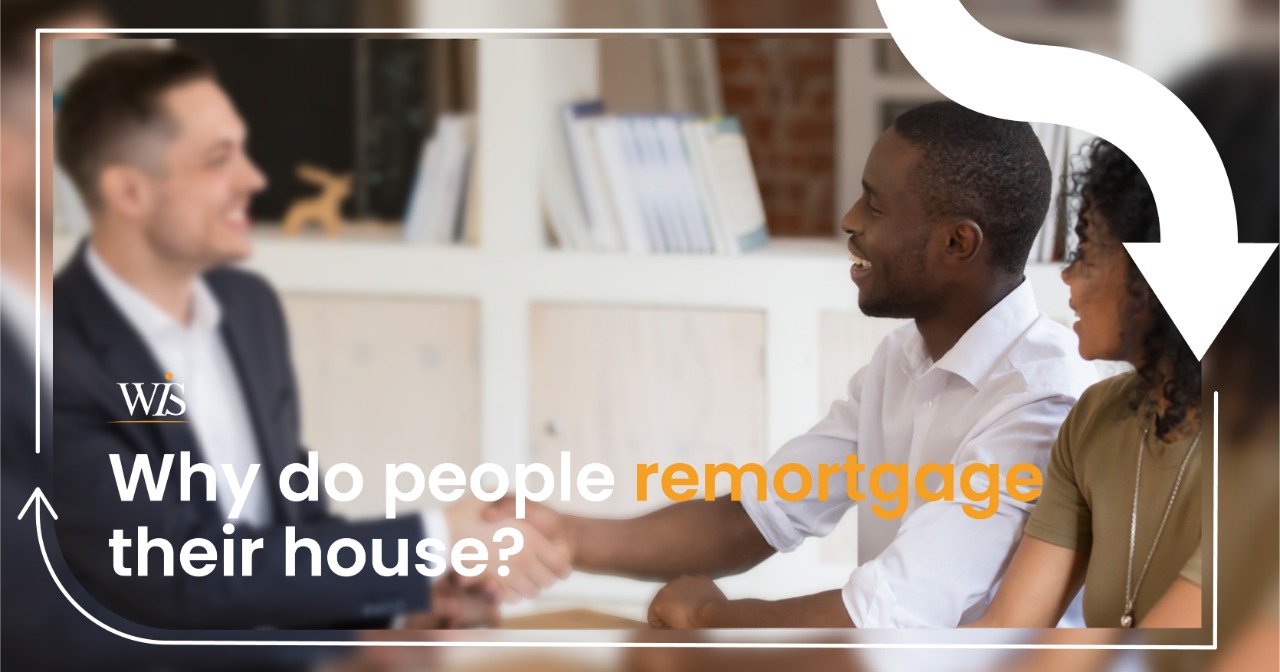 Why do people remortgage their house in 2022?
A remortgage involves switching to a new mortgage from your current one. You can move to a new lender or a different product from the same lender. But why do people remortgage their house? The answer is that there are various reasons, so to understand whether it is a good idea for you, we'll run you through a few situations where people may choose to remortgage.
1. Renovating the home
If you need some funds to carry out some renovations in your home, you could access those funds by remortgaging. Of course, you may be able to get the necessary cash by taking out a personal loan or even a further advance on your current mortgage, but remortgaging is a strong option for some people.
If you are nearing the end of your fixed-rate period with your current lender, you could switch to another of their mortgages if they have competitive interest rates. This is usually a cheaper option than moving to a new lender, and your current lender may even consider transferring you to a new fixed-rate deal even if you are not nearing the end of your current one.
Alternatively, you could move to a new lender, giving you far more options and a greater chance of getting the most suitable deal. By remortgaging to a bigger mortgage, you will have some new capital that can be used to fund your home improvements.
2. Access a superior mortgage rate
Today's mortgage market is extremely competitive, and there could be interest rates that could significantly reduce your monthly mortgage repayments. With the help of a whole-of-market mortgage broker, you could identify your most suitable options from the whole market, all presented to you with details about monthly payments, lender fees and the overall cost.
To access a better rate, you can switch to a new lender or stay with your current one if they have a good deal. Again, the cost of remortgaging with your current lender is lower because there will be no need for new legal work or another mortgage survey.
find me a mortgage
3. Releasing equity
If you have been paying off your mortgage for a while, you have probably built up some equity in your home. Remortgaging can enable you to release that equity, providing you with capital to do things like start a business or invest in a second property. Equity is the difference between your property's current value and the amount outstanding on your mortgage.
If you are coming to the end of your fixed mortgage term, it may be a good time for equity release because you could access a competitive mortgage rate and access the equity you need. Bear in mind, however, that the funds you release must be repaid over the remaining mortgage term, so think carefully about whether you might leave yourself in a difficult position regarding repaying your mortgage.
4. Consolidating debts
If you have debts in the form of short-term loans and credit cards across numerous providers, it can be helpful to consolidate all that debt into a single place. Remortgaging could enable you to pay off all those debts at once, moving them all into your mortgage to make life simpler for you.
This can be helpful for some, but there are some things to consider with regards to remortgaging for debt consolidation:
You will be required to declare your debts to your lender, and they may see it as financial mismanagement, leading them to view you as high risk.
The consolidated debt will be paid off over a long period, so the interest accrued may add up to more overall.
Once your short-term loans and credit cards are all paid off, you may feel tempted to use them again and plunge yourself deeper into debt.
It goes without saying that you need to think carefully before securing other debts against your home for the reasons mentioned above.
5. Reducing your mortgage term
Remortgaging onto a lower interest rate is great, but you could increase the benefit by shortening the term of your mortgage. This way, you would pay less interest over the full lifespan of your loan. If you can afford the higher monthly payments, even increasing them by a small amount each month could take years off your mortgage and save you thousands of pounds in interest.
Every time you come to the end of a fixed-rate period, you have an opportunity to look to shorten your mortgage term. This way, you gradually reduce your mortgage term along with the amount of interest you pay, helping to pay off your mortgage early in the long run.
6. A change in circumstances
When you get a mortgage, it is approved on the basis of your financial situation at that time. This may have limited your options, but if your circumstances have improved (maybe your income has gone up, or you've paid off some debts) then you may qualify for a mortgage with a lower rate and more flexible terms.
If you are in this situation, take a look at your credit score with the major credit reference agencies. Naturally, a better credit score will add further to your opportunity to move onto a better mortgage deal.
So why do people remortgage their house?
The answer is that there can be lots of reasons. Remortgaging is a big decision, and there are lots of pros and cons for different circumstances. This is why it's important to seek expert advice from a mortgage broker like WIS Mortgages before you make any decisions.
Remortgaging with your current lender is, essentially, just a product switch. It is advisable to move onto a new deal when your fixed-rate term expires, but you should be aware that there are costs involved if you want to switch to a new lender. These include things like valuation fees, arrangement fees and legal fees, so the decision should not be made lightly.
Contact WIS Mortgages today to speak to one of our expert mortgage advisors about your potential remortgage and why do people remortgage their house. We will be able to advise on the most suitable options available to you and take the stress out of this important decision.
Contact Us
As a mortgage is secured against your home/property it may be repossessed if you do not keep up with the mortgage repayments.
SHARE WEBPAGE